It's almost Christmas — the time of year when we would like to find the best online gift ideas to give friends and family. In this post, you will receive some helpful suggestions. I am showcasing five of the affiliate merchants that appear on my website. Included with each supplier description, you will find a link to their main catalog where you can shop.
I will also include links to the posts on my website which contain products from these suppliers. Perhaps one of these choices will be exactly what you look for.
The Br

adford Exchange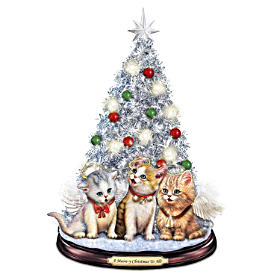 The first one on my list is Bradford Exchange Online. This company has been around since 1973. Bradford tells us that their products "celebrate life's passions through original artwork." You will find creative treasures that can't be found anywhere else in the world.
In Bradford's mission statement, you learn that every single artistic piece offered begins with a passion, and at Bradford, they turn passion into art.
As the owners at Bradford are Owners-Employees, they have a strong desire to exceed your expectations. They want you to love the product; they give personal customer care, timely deliveries, a no-interest payment plan, and a 100% money-back guarantee.
Bradford wants your experience with them to be as joyful as possible.
Be sure to click on this link to see all Christmas gifts offered by Bradford:
https://www.bradfordexchange.com/c/christmas.html
You can also find Bradford products on my website in the following posts:
https://theliteratecat.com/enjoy-our-lucky-seventh-online-shopping-bazaar/
https://theliteratecat.com/lucinda-presents-our-valentines-day-online-shopping-bazaar
Chewy.com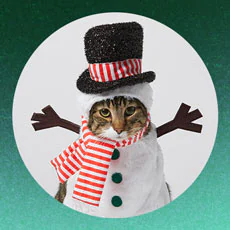 Chewy.com has a mission. They wish "to be the most trusted and convenient destination for pet parents and partners, everywhere."
One of Chewy's benefits: They offer fast, free shipping and competitive pricing. If a customer signs up for autoship, they will receive 30% off their first order and 5% off each future delivery. They have in place a 100% unconditional satisfaction guaranteed policy on every order.
The company offers more than 65,000 products, and has a commitment to carry the highest rated, best-in-class brands and products.
Chewy has become the industry leader in pet health and wellness. Besides delivering and fast prescription medications, they also have a program that will connect you to a vet online. Here, you can gain answers to health and behavior related questions through text or video chat.
Chewy gives top priority to pet parents, and will be there for you for the entire pet parent journey. You will find their Customer Care team can be reached 24/7 through the whole year.
Since 2012, the company has donated more than 76 million in products to shelters to ensure these animals housed there will get the quality care they deserve.
They strive to deliver the best products with the best service, and want to continue to improve. Happy customers will always rank first in their priority.
To see all the Chewy products, use this link:
https://www.chewy.com/chewy-picks
These posts on my website include Chewy products:
https://theliteratecat.com/flea-problem-check-this-seresto-flea-collar-review/
https://theliteratecat.com/why-do-cats-like-to-be-up-high/
https://theliteratecat.com/the-next-installment-of-lucindas-online-shopping-bazaar/
This last link is one example of posts carrying cat treats from Chewy. Check the rest of Lucinda's bazaars to find more.
Nyxycat.com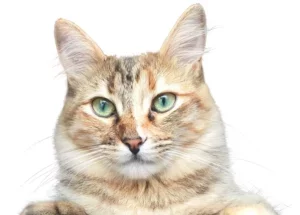 Nyxycat owners Cameron and Paloma started their website all because of a small tabby cat. They met this kitty in January 2019, when they went out to dinner. The little tabby kitten wandered through the restaurant, and soon ended up sitting on their laps.
Not wanting to play favorites, the kitten alternated between the two of them. Before their meal had finished, the couple devised a way to sneak the kitten past the concierge of their downtown condo.
Paloma named the kitten Nyx, after the Greek Goddess of the Night. The name soon morphed into "nyxy."
Cameron, who owns a web design and development firm, quickly put together their website, Nyxycat.com, and as the site and business grew, the couple dedicated themselves fully into making their site a legitimate online presence.
They feature unique Kawaii cat products and gifts for cat lovers.
On the website, they have several product categories, and each one includes a variety of gift choices for you to peruse. All products have a cat theme. The catalogs include accessories, bags and purses, beauty and cosmetics, favorite cat characters, clothing, figurines, footwear, Hawaii, jewelry, lamps and lighting, all things Kawaii, and more.
Here is a link to their complete collection:
https://nyxycat.com/collections
The following post on my website also links to nyxycat:
https://theliteratecat.com/lucinda-reviews-unique-cat-themed-products-at-nyxycat-com/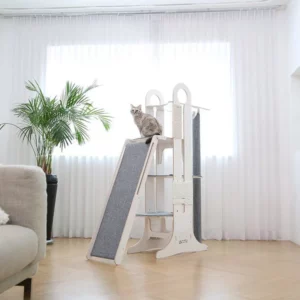 Tuft and Paw.com
Tuft and Paw says that they know life is better with cats. I'm sure that most of you will agree. The company says, "Tuft and Paw provides comfort and delight to cats and humans, through modern design and exceptional service."
The company creates lovely cat furniture, thoughtfully designed to meet your cat's needs and to enrich your shared space.
Jackson, the founder of Tuft and Paw, adopted a cat in 2016 from a local rescue organization. He says their connection was instant.
Then, while shopping for cat furniture, he realized very soon how limited his options were. He says that the companies seemed focused on making the product at the lowest cost. This meant that the furniture included minimal design and utilized the cheapest materials available.
Because so many of us love cats, he thought it strange that cat products had such a low standard of excellence. Therefore, Jackson started Tuft and Paw because he knew we could do better.
Tuft and Paw is a cat-first brand. The company focuses on behavioral research, modern design, and quality. Because of their respect for cats, the company feels honored that customers trust them to care for these beloved companions.
If you would like to look at this company's full line, just visit the website:
Links to posts on my website carrying Tuft and Paw products:
https://theliteratecat.com/tuft-and-paw-designer-cat-furniture/
https://theliteratecat.com/have-you-considered-a-cat-exercise-wheel-for-your-kitty/
https://theliteratecat.com/welcome-to-lucindas-online-shopping-bazaar/
Zazzle.com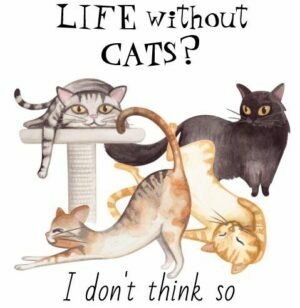 Here you will find a company that allows you to create your own product, and then, if you wish, they market the product and pay you a commission. What's not to like?
Come to Zazzle and create digital designs; then, place them on your choice of over 1,000 different physical products, ranging from shower curtains to skateboards.
Zazzle believes in using technology, and has over 100 patents that help them grow. They say they are "an ecosystem of people, including customers, designers, makers, brands, partners all connecting daily through content, communication and commerce."
Create your own designs to make gifts for any occasion. A gift with a design on it that you created seems to me an extra-special way of finding the perfect present.
Make your gift design from scratch using Zazzle's free design tool. Adjust or modify template designs to look exactly the way you want them.
Choose the product on which you want your design to go. Add a fun message or upload an image. Change background colors, apply filters, perhaps use mirroring to create the effect you want. Once you are happy with your design, you know you've found the perfect gift.
You can get suggestions of gifts for him or for her, and when you come across one you know your friend will like, then customize with your design. What fun you'll have, seeing what you can create. You will also have the pleasure of looking through the art already created by folks like you and me, and you can buy one of these if you find the perfect selection.
This link will take you to Zazzle's main catalog:
https://www.zazzle.com/s/+catalog
(look under "refine by category" to find all categories available)
If you would like to look at posts on my website featuring Zazzle products, try these links:
https://theliteratecat.com/zazzle-provides-amazing-cat-themed-face-masks
https://theliteratecat.com/a-great-selection-of-canvas-cat-themed-tote-bags
You have reached the end of our special presentation of affiliate merchants. There are so many fine choices for your gift-buying needs in these selections. Be sure to look them over, as you may find something that you must have, either for yourself or as a gift for a friend. We hope you enjoy perusing these possibilities.