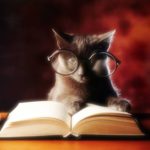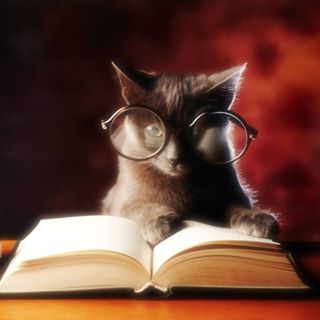 Here is your second collection of unusual gifts for cat lovers. I had a hard time narrowing down the choices this time, as I found several that I liked. As with the last list, will give you six more to look over. Remember them, and when you are in need of a gift for your cat-loving friend, come back and select one from here.
Again, these gifts can all be found on Amazon. I do appreciate that they carry many items, sometimes hard to find, in one place. Please note that as an Amazon affiliate, I receive a small commission from your purchases. Now, let's look at this new set of selections.
Ageless Innovation: The Ideal Cat for the Elderly
The first one is called "Ageless Innovation." I am so taken with this "virtual cat." I can see many uses for it. For a senior who loves cats but is no longer up for taking care of a living pet, this soft creature can give some comfort, especially because it can purr. That is such a soothing sound.
This little innovative cat would also be ideal for someone who loves cats but is allergic to them. It would be especially good for a child who can't have a cat because he lives in a city or because he has an allergy.
This lifelike cat would also be good for teaching a small child how to treat an animal. Perhaps the child can learn some things about pets, better preparing him for the real, living animal.
Here is what Amazon tells us:
The Joy for All Ageless Innovative companion pet makes cat-like movements and sounds, with its vibrapurr technology. The cat sounds and feels like it is purring. It is also able to open and close its eyes, lift its paw, open its mouth and move its head and body. It also has synthetic, soft, brushable fur.
Built-in sensors respond to motion and touch, such as petting or hugging.
This cat is designed to bring comfort, companionship and fun to elders.
Award-winning: Joy for All companion pets won the caregiver-friendly award in 2016 and 2017. The product has appeared in the New York Times, People magazine, and the Baltimore Sun. It has been shown on CBS.
Ageless Innovations is focused on creating products that bring fun, joy and play while creating meaningful connections for aging loved ones.
Ageless Innovation Tuxedo Cat (available in silver, white, black, and tabby)
by Joy For All
Prime
As an Amazon associate, I earn from qualifying purchases.
Let the Cat All Over Your Bed With This Bedspread
Perhaps you already have a cat or two that sleeps with you. Now, with this bedspread you can have a whole herd of cats to share the night with. The one shown in the picture is queen sized, though they make it in other sizes as well.
This funny cat silhouetted animal themed duvet cover will insure you always have some cats in bed with you. The duvet cover is 90″ x 90″. The set includes two king pillow shams. The set does not include any inside fillers or accessories.
There is a hidden zipper closure, beautifully tucked in and well-sewn.
This item is easy to clean, either in the washer or by hand.
The spread is guaranteed to be a genuine Sleepwish product. It comes with a full 92-day satisfaction guarantee.
Sleepwish Cat Bedding Queen Set Cat Bedspread 3-pc
by Youhao
Prime
As an Amazon associate, I earn from qualifying purchases.
Let Sweet Cats Light Your Way With This Touch Lamp
After having a touch lamp for a few years, I am sold on them. It's really nice to just reach over and touch the lamp in the middle of the night when you are lying in bed. And, by the way, your cat can even learn to turn the lamp on for you. My last cat really thought he was special when he could reach out with his paw and light up the room.
With the 40-watt light bulb supplied, this lamp is ready to assemble and plug in. The panels with the cat images are made of glass, and the lamp base is antique bronze. The lamp has 3-way touch.
OK Lighting Cat-Themed Touch Lamp
Antique bronze finish
Prime
As an Amazon associate, I earn from qualifying purchases.
Let the Sweet Sound of Wind Create a Melody
If you are like me, you love wind chimes. The melody played on them by the wind can be haunting, startling, sweet, or just a soft murmur. They chime in with the wind to create their own song.
These chimes are perfectly tuned by musical instrument maker, Jacob Sokoff.
The four pipes produce a blending of their four times, all tuned to the pentatonic scale. In a gentle breeze, your chime will play relaxing music. The chime is surprisingly vocal for its size.
Materials in the chimes are waterproof, so you can hang it inside or outside. It's perfect for your patio, porch, or garden. It is made of aluminum and metal, and powder coated in a cracked black ice finish.
The overall height is about 15″ x 3.5″. The longest pipe is 5.25″.
The chimes are made in the USA. The maker says, "We make music everywhere."
Jacob's Musical Silhouette Wind Chimes
Prime
As an Amazon associate, I earn from qualifying purchases.
Consider a Cat Cameo for the Perfect Special Gift
Have you noticed that it is hard to find really nice cat jewelry? I have sold jewelry for years, and occasionally find a nice piece with a cat theme. However, many of them just don't do the cat justice. When I saw this cat cameo, I knew I had to show it to you, as it is actually a nice bit of work.
This one is considered a lucky brooch: Buy it now, as tomorrow never comes. It's a large size — 2.36″ x 1.26″.
The color is an antique brass tone. A velvet pouch from the Yspace brand is included. This is the only piece of Yspace jewelry backed for a year's time, for a hassle-free replacement guarantee.
Moon Cat Brooch Pin, Rose Decor
by Yspace
Prime plus free return
As an Amazon associate, I earn from qualifying purchases.
Cool From Summer's Heat with this Cat Table Fan
This elusive cat fan has been popular with Amazon, as there aren't many left. Another seller carried the same lamp at a lower price, but when I looked, it was no longer available. If you go to Amazon to look for this lamp, check out the other cat lamp suggestions to see if the other offer is available.
Knowing cats, if it is a hot day and you have this fan running, your cat may be parked in front of it.
by Deco Breeze
Shipping $14.49
As an Amazon associate, I earn from qualifying purchases.
There you have your special shopping selection for this issue.  Don't forget — if you are looking for something in particular, just let me know in comments and I will do my best to find it for you.