Greetings and welcome to my two-legged readers. It's Lucinda the literate cat bringing you a review of nyxycat.com. This site offers you a selection of unique cat-themed products.
I feel proud that the owners actually requested that I write a review for them. I will do my best.
I would love to meet this Nyxycat. She is honored by having a website named after her. I know she must be special. I, too, have a website, but, being a literate cat, I have to write a great many posts to keep that distinction. Lucky Nyxycat!
Some basic information about this website resides below:
Product name: Nyxycat inspirations

Web address: https://nyxycat.com

Owners: Cameron Clark and Paloma Pelayo

Location: Toronto, Canada

Product type: Unique cat products and gifts for cat lovers

Price: Varied

Rating: 4.7 out of 5.0
This review is actually a story of a three-way romance. First, Cameron and Paloma met and fell in love in New York City. Together they returned to Toronto for a time, then moved to Mexico City, where Paloma, a Mexican citizen, completed her masters in film and TV writing. (Cameron tells us proudly she graduated as valedictorian with straight A's across the board.)
Then they met the third member of this three-way romance. They went out to dinner one night in 2019, and spotted a tiny tabby kitten, meandering through the legs of some of the guests. Of course, they invited the kitten to sit on their laps, where she moved between the two of them, so she didn't play favorites.
When they left the restaurant, the kitten went along, and they devised a way to sneak her past the concierge at the airbnb condo. Thus, they became a loving threesome.
That's a typical cat ploy. The cat, seeking a good home, goes to a public place and looks for responsive two-leggeds. The feline can sense which of these will provide a good place for a kitty to live.
Once the cat discovers the proper two-leggeds, she gives them all her attention and affection in the hopes that they will take her home. For a little cat, now named Nyxy, the ploy worked.
Paloma came up with the name, Nyx, the Greek goddess of the night. The name soon morphed into "Nyxy." Cameron, who owns a web design development firm, put together the website, https://nyxycat.com. Now you, too, can enjoy their wide selection of products.
The product selection is divided into numerous categories. These varied choices include the following:
Accessories

Bags and Purses

Beauty and Cosmetics

Characters

Clothing

Footwear

Housewares

Jewelry

Kawaii

Lamps and Lighting

Office Supplies

Patches

Pins and Brooches

Stickers

Toys

T Shirts

Watches
Are you impressed? I am. This company has provided a great range of products to choose from, all moderately priced. Be sure to visit nyxycat.com to check out the whole selection.
I see many products I approve of, and have chosen just nine of them to give you examples that you might like. Click on the blue-highlighted link included with the product name or shown under the image; you will be taken to the website where you can make your purchase.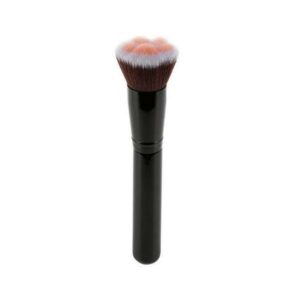 I'm listing my nine selections below:
Colors: Black or pink
Price: $11.99
Amazing — You two-leggeds try to copy our best features. We use our paws and tongue to help keep our bodies clean. Now you have found a way to use one of our prime features to apply that stuff you call make-up.
I'm rather glad we cats don't wear make-up, because if we did, we'd have to clean it off at night and then reapply the next day. My tongue would get worn through if I had to clean all that stuff off my face each day. I'll leave the make-up to you two-legged ladies, and hope that you can get this brush shaped like a marvelous paw.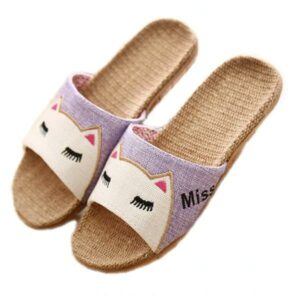 Colors: Purple, pink, or blue
Price: $17.99
Oh, I approve of these for a two-legged lady's feet. They are cool for summer's heat, and if you need a happy reminder of a cat you love, just look down at your sandals.
Personally, I think you two-leggeds should design some shoes that make your feet look like a cat's paw. Who knows? Perhaps with such shoes, you could run faster.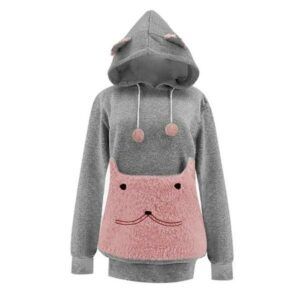 3) Cat Hoodie
Colors: Dark grey, grey, pink, and white
Price: $39.90
Now, here's a garment that you can definitely call the cat's meow. When you wear it, you can keep your head dry and your hands warm at the same time.
Though I am not at all interested in wearing clothing, there are times when I can see the advantage. For example, I hate to go out in the rain because I get soaking wet. Now, if I had a fine hoody for rainy days, I would stay dry.
Think of me when you are out in the rain and the clothes you wear keep you dry. You are fortunate.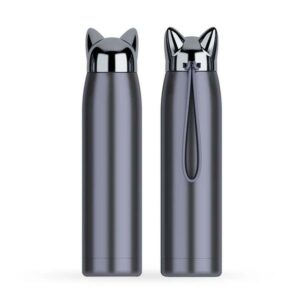 4) Cat-shaped Stainless Steel Water Bottle and Thermos
Colors: Diamond blue, black, gold, rose-gold
Price: $36.99
Many of you two-leggeds like to carry a container of fluid with you, such as water, or perhaps even hot soup. It's so refreshing on a busy day. If you carry water in your cat-shaped bottle, you could even give a little of it to a thirsty cat.
Your cat-loving friends will see your cute water bottle and may ask you where you got it. Just send them to nyxycat.com.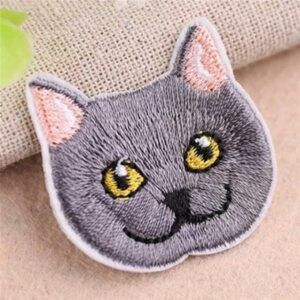 5) Patches (Embroidered Cat Patch)
Colors: Smokey, sandy, midnight, blondie, snowball
Price: $6.99
How sweet are these! An embroidered image of a cat head…you could sew one of these patches on a multitude of items, such as jackets, backpacks, hats, or many other suitable spots. Your limits here depend solely on your imagination. Try one – – you'll like it.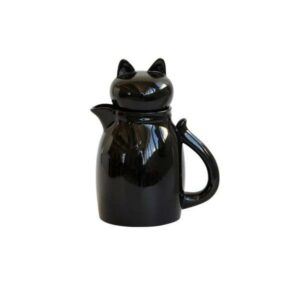 6) Ceramic Cat-shaped Jug With Lid
Colors: Black or white
Price: $34.99
What a perfect jug for your morning coffee! Put the lid on when you pause from drinking and keep your coffee warm longer.
Your cleverness amazes me, two-leggeds. You create so many useful and attractive things. Since this piece has a cat-shaped form, I believe you will find your drink tastes better when you use this jug. We cats make life better.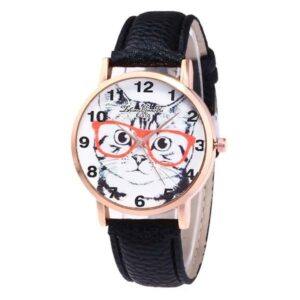 7) Cat Watch With Leather Band
Colors: Black, brown, red, and white
Price: $17.99
When you wear this watch, you can remember that the cat on the watch will give you accurate time. We fortunate cats do not need a watch to tell time. We have a built-in clock. Since you are not so lucky, you have to have a timepiece to keep you on schedule.
What better image for a watch than a cat? Perhaps if you wear this watch you will remember to get up in the morning and feed us at the proper time. We can always hope so.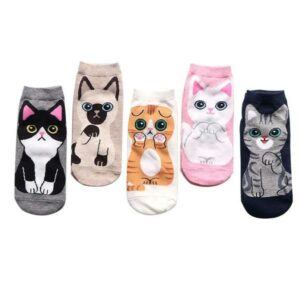 8) Kawaii Cat Socks (Five Pair)
Assorted colors
Price: $21.99
This item includes enough pairs of socks so you can wear a different one for every week-day at work. Wash them on the weekend and wear them again the next week. Your friends will envy you. Just be sure to tell them where you got them.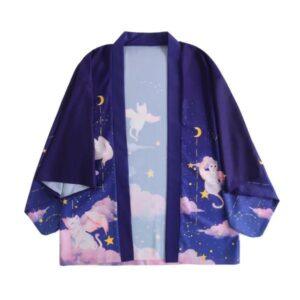 Color: Dark purple
Price: $28.99
What a lovely garment! This one could cause a cat to fall in love with its fine appearance. At the very least, when you wear it, you will feel elegant.
Perhaps you had a cat who has crossed the Rainbow Bridge. Then you can wear this fine garment in remembrance of that cat, as well as to pay homage to all the wonderful cats who have acquired their angel wings.
The angel cats on this kimono ask you to celebrate life, remembering all the joy that comes your way. Get yourself one of these kimonos, and let it inspire you to feeling gratitude for your good life.
Now you have had a preview of some of the fun, fine products carried at nyxycat.com. Be sure to go to the website and look at all your choices. Pick out your favorites, purchase them, and receive them promptly. The website has the added benefit of providing free shipping. I think you will be glad you visited nyxycat.com.
Thank you for reading this review. I enjoyed writing it for you.
Lucinda