Enjoy reading stories about some more wonderful Cat Writer's Association writers/members. In this post you will read about six more talented ladies. There are some cute pictures in this selection. If you like these stories, be sure to leave a comment at the end. If you would like to contact an author to learn more about what she has written, let me know in comments and I will forward your information on to her.
Anita Aurit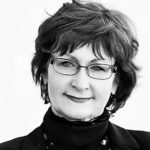 Meet Anita Aurit, a resident of Sandpoint, Idaho. Anita has written a book titled Felines Opine on Etiquette (What humans need to know about guests, cat sitting and furniture.) The "Tribe of Five" at FelineOpines.net provide a guide to help humans avoid awkward situations and to help them live (or visit) in purrfect harmony with the felines in residence.
Anita is an entrepreneur, and currently owns a co-working facility. She is also a speaker and a writer.
She lives with five cats (The "Tribe of Five"), blogs about cats, and is presently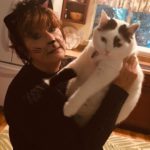 working on a cozy mystery featuring two of her cats. She also volunteers with cat-related events and issues at her local shelter. She considers cat hair a fashion accessory. (Anita, I love that idea!)
Anita says, with five felines in the house, there is always a story to share. The latest little bit of humor comes from her cat, Oliver, a portly black and white feline with a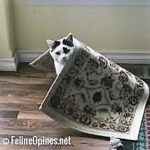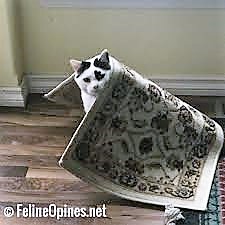 quirky personality. Evidently, Oliver decided that his girth might give him away when he's bird and squirrel watching at the glass doors on the upstairs deck.
She walked into the dining room one morning and saw he had dragged the small area rug by the door a little farther back and had crawled under it. The proud look on his face at his accomplishment was priceless. He may not be the king of camouflage, but he is a clown.
Rhonda Lucas Donald
From Staunton, Virginia, Rhonda Lucas Donald now lives in Petersburg, Virginia. She is a freelance writer who specializes in science and nonfiction for children of all ages.
Rhonda has written a book called Fiona Finds Love, from Who Chains You Books.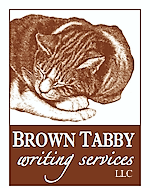 In this book, Fiona tells us, "They call me the trash cat. But my name is Fiona.
"That's what my family used to call me before they moved away. 'She'll be fine,' they said. 'She's a cat, after all.'
Now I'm on my own."
Fiona is an abandoned cat trying to survive and feed her kittens. Like so many other felines, she faces the dangers of life outdoors on her own: speeding cars, sickness, parasites, hunger, and cold. How will she beat the odds?
Fiona Finds Love dispels the myth that cats can fend for themselves and ought to be outside. Cats deserve our love and care — and have so much of both to give back.
Rhonda tells us that she has written about cats since serving as editor for an animal sheltering magazine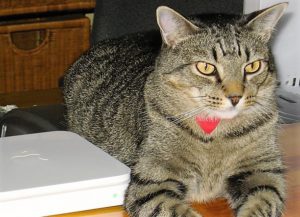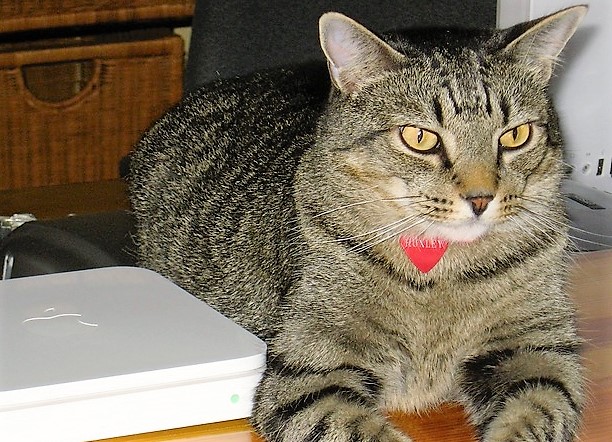 published by the Humane Society of the United States. She was humane education director at the Animal Welfare League of Arlington, Virginia. She has volunteered to develop and offer humane education programs for local animal shelters.
Rhonda has two cats, Huxley and Darcy. Her writing business is Brown Tabby Writing Services, and Hux is the reigning brown tabby.
Rhonda says she has loved cats since she was a toddler. Her mother remembers her chasing any cat she could find. If she caught the cat, she would pick it up by the head. Needless to say, her cat cuddling skills have improved since then.
Elaine Faber
A prolific author, Elaine Faber is now a full-time author. She has written seven published books — three cozy cat mysteries and three WWII humorous historical fiction novels, and one anthology of short cat stories, All Things Cat (Amazon, $2.99) https://tinyurl.com/y9p9htak
Here are her other books, with a URL to find them if you wish to purchase. In Black Cat's Legacy, Thumper pursues a cold case of murder. https://tinyurl.com/lrvevgm
Black Cat and the Lethal Lawyer finds Thumper going to Texas to confront an embezzling attorney. https://tinyurl.com/q3qrgyu
Black Cat and the Accidental Angel Black Cat and his companion are left behind following an MVA. https://tinyurl.com/y4eohe5n
Mrs. Odboddy-Hometown Patriot Eccentric Mrs. Odboddy encounters Nazi spies and conspiracies on every hand. https://tinyurl.com/hdbvzsv
Mrs. Odboddy-Undercover Courier Mr. O carries 'secret documents' by train to President Roosevelt. https://tinyurl.com/jn5bzwb

Mrs. Odboddy-And Then There Was a Tiger Falsely accused, Agnes seeks the missing war bond money. https://tinyurl.com/y96qshuv
Black Cat and the Accidental Angel The third in Elaine's Black Cat series, Black Cat and his lady love, Angel, are left behind following an MVA. Taken in by a family at an emu farm, they find intrigue and danger from unknown persons toward father and daughter. Black Cat wants to find their own family, but Angel insists they stay and help the family restore peace. Many problems are resolved when an angel intervenes. https://tinyurl.com/y4eohe5n
All Things Cat (Twenty-one short stories about cats; URL at top of story.
Elaine Faber lives in Elk Grove, California, near Sacraments. She is retired after 26 years as a medical secretary with Kaiser Permanente Medical Center. She and her husband share her home with two cats; she feeds two ferals, morning and night.
She is a member of Sisters in Crime, California Cat Writers, and Northern California Publishers and Authors. She volunteers with the American Cancer Society. Besides her seven books, her stories are included in multiple anthologies.
Kim Freeman
Have you ever met a cat detective? That is Kim Freeman's profession. She says that she and her search cat, Henry, do lost cat search and rescue, tracking escaped and missing kitties all over the United States.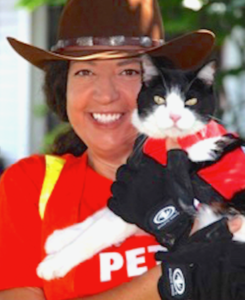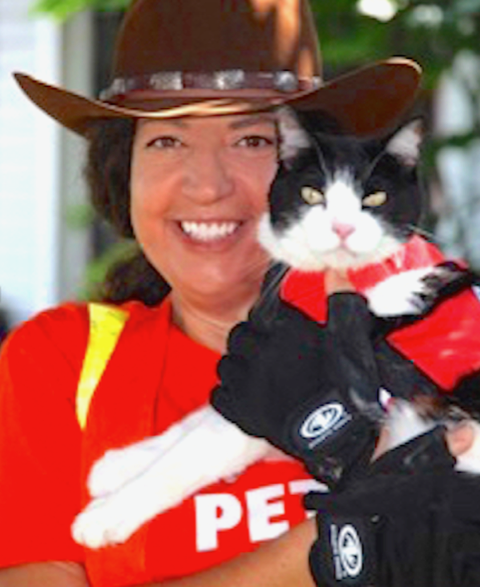 Her book is appropriately titled, How To Find a Lost Cat: Advice From a Cat Detective. For anyone with a lost cat, this is required reading before making the typical mistakes in a lost cat search.
The advice in this booklet is based on scientific research and thousands of lost cat cases, condensed into the top proven methods that get lost cats home.
Search methods for escaped indoor cats are different than those for a missing outdoor cat, so tips are targeted to address specific lost cat scenarios. It only takes 30 minutes to learn what to do (and what to avoid). Make the most of precious time after a cat goes missing with these proven methods that have gotten cats home in 17 countries worldwide.
Available at http://www.lostcatfinder.com/how-to-find-a-lost-cat-tips.
Kim tells about one of her favorite lost cat cases. This case features a beautiful lost cat, a dedicated owner and a cool pet detective mystery.
Miss Cannoli Cat was missing 22 days in Hermosa Beach, California. Her owner read my book and followed the advice for a standard search, but found no clues, no signs, no sightings. So, she requested a full profile and consult. Turns out, the cat ran away when a plumber was there drilling three weeks ago. Loud scary noise!
Since there had been no sightings in three weeks, I told her what I tell everyone: if what you've been doing hasn't worked, it's time to consider those things you didn't think possible…even the ones that sound crazy. Kim gave her a list of five possibilities based on her profile details. The first was to call the plumber and ask where he went right after her house.
Alyx got hold of the plumber, who said when he got home that day, his dog was barking at his van. He opened the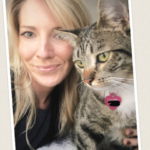 hood, and a cat jumped out and took off.
Alyx texted me back on her way over to the plumber's neighborhood. Within two hours, she found little starved Cannoli and carried her home. It made them all happy that the sweet kitty was back home with her determined, dedicated owner.
Kim says, "Sometimes I feel like a lost cat finder, and sometimes, especially in long-distance cases like this, I feel like a true Cat Detective."
Candilee Jackson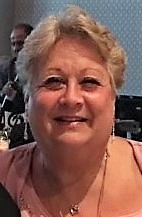 Candilee says her name is really Candine Lee, but nobody called her that except her mother when she was in BIG trouble. She is originally from Long Beach, California, spent much of her adult life in Simi Valley, California, and is now transplanted to Crystal City, Missouri, in a rural area.
Candilee is a retired musical theater teacher. She spent 45 years in the classroom. Currently she is providing therapy cats to the high school from which she retired.
Candilee says, "I have not yet written my 'great American novel' but someday…but I do write for CFA's Cat Talk magazine. I am thrilled to be able to use all my writing skills as I do research articles as well as interviews, informational pieces and creative writing."
Candilee has been involved with cats since she was a child. Shortly after her birth, her parents bought a Sealpoint Siamese, Sir George of Canterbury. She says that the cat was her everything. She explains, "I had dolls aplenty, in pristine condition because I played with my cat. He was dressed in baby clothes, rode in my bike basket and wagon." She was in graduate school when he passed over the Rainbow Bridge at the age of 24.
Currently, she is involved with CFA and the Tonkinese Breed Association. That involvement started in 2000. Since 2011, Candilee has had her own cattery, Pawdancer Cattery, Inc. She is the assistant editor for CFA's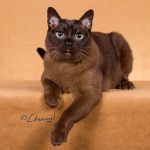 international magazine, Cat Talk, where she has been given the opportunity to pursue her dream of writing professionally.
Her dream has been validated, as CWA awarded her the Muse Award and two certificates last year, and a certificate this year. She exclaims, "I am thrilled."
Her favorite cat story: "My husband and I spent about a month blaming each other for the unforgivable sin of any household — not flushing! One morning, as I was getting out of the shower, Thelonius Monk, a champagne mink male Tonkinese, ran into the bathroom, hopped on the toilet seat and took care of business. Mystery solved.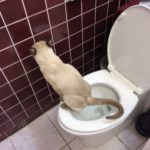 "Thelonius is well-known by News Channel 5 and their weekend anchor, Kelly Jackson, in St. Louis, The station ran a quickie segment on dogs sitting on the toilet (not using it, just sitting), so I sent in a picture AND video of Thelonius on the potty. It was an instant hit with St. Louis viewers, and Kelly came out and spent five hours with us with a producer and a camerman to film Thelonius in action for her online 'How Your Pets Live' production.
"We have two other cats who also use the potty occasionally, but Thelonius uses it daily. If we forget to leave the toilet lid up, he will go in the little space between the seat and the tank."
Erin Merryn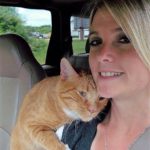 This cat writer is from Elgin, Illinois. Erin Merryn is a speaker on prevention of child abuse. Erin says she grew up with cats. Her cat, Bailey, shared her life for 14 years, but sadly passed away last December 2018, of kidney failure. Her book, Bailey, No Ordinary Cat, features him as the star.
Bailey's book is a picture book with captions, and includes photos of Bailey and his human siblings, Abby, Hannah, and Clair. Bailey can be seen being fed in a high chair, taking a bath in the bath tub, being pushed around in a stroller, and sporting some baby onesies pajamas.
Throughout the book the captions read as if Bailey is speaking to you through the photos. This book of pictures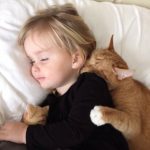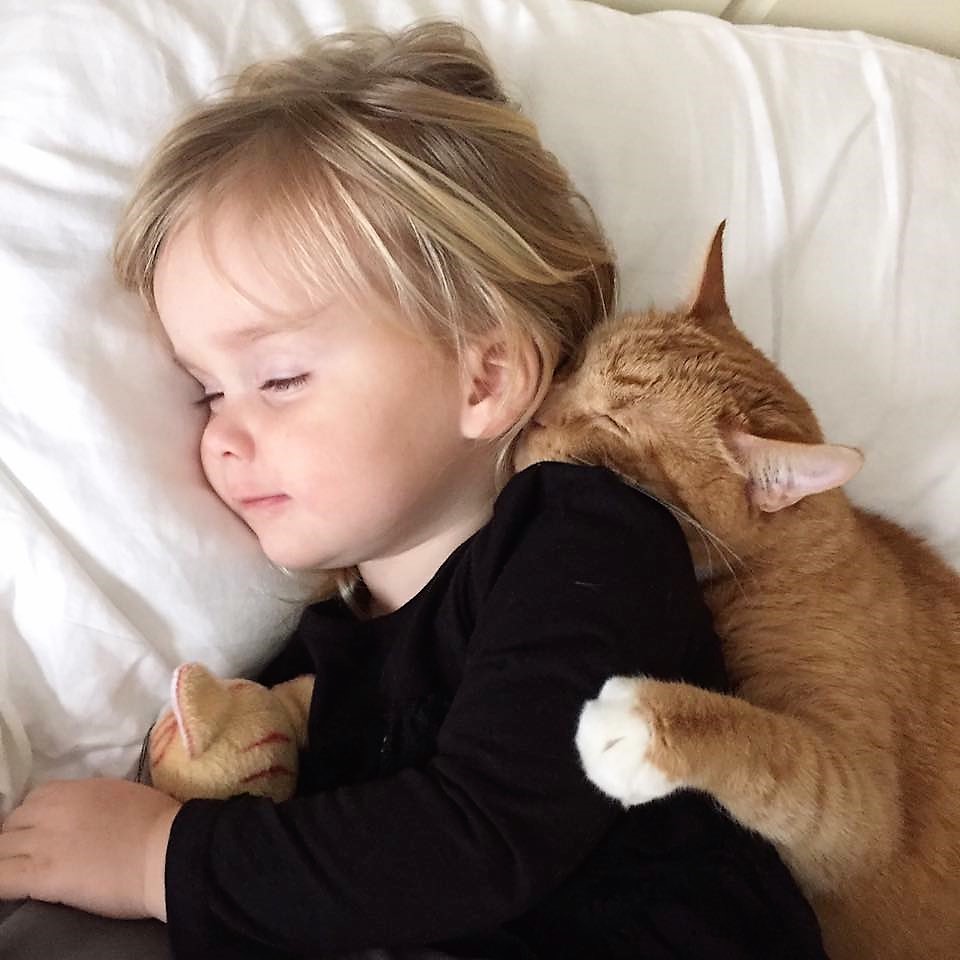 will keep you laughing until the very last page.
Here is a favorite story about Bailey:
"I got Bailey when he was a six-week-old kitten. I fell in love with him when I walked into the pet store in my college town. I couldn't put him back, and walked out after paying the $10.00 for him. The problem was I lived in the dorms where animals were not allowed.
"So I hid Bailey in my dorm room, only to be caught a week later after someone reported me. I guess I made the mistake of telling too many girls on my floor. I was forced to get the cat out in 48 hours.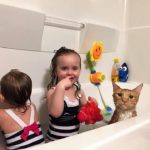 "My parents refused to let me keep him, as they already had two cats and a dog at home. I was devastated and eventually found an elderly neighbor in her 80s in my hometown to take him. I cried the entire four-hour drive back to college. When my dad called me on my way back, I told him there will never be another Bailey; he is no ordinary cat.
"Four days later I was told by the elderly woman that Bailey was not working out with her other cat. She had to keep Bailey locked in a bedroom at all times because they couldn't get along. She asked if I could find him a new home. I was coming home in two days for winter break, so I went by and picked him up.
"When I got home, I hid him in my bedroom from my parents. My mom asked that night if I had heard from the lady who took Bailey, and I told her, 'yes, it didn't work out.' My mom asked, 'What is she going to do with him?' I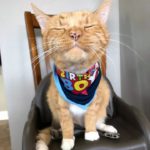 hesitated, and said, 'He is in my bedroom.'
"Mom said, 'You are finding him a new home; he isn't staying here'. Dad was even more upset and said, 'I am not having my house turned into a zoo.' I promised him I would find Bailey a new home while I was home from school, when I really was plotting on how to convince my parents to let me keep him.
"Well, three weeks later, I convinced my mom to let Bailey stay, while Dad was still saying no. But I knew once I had mom on board with keeping Bailey, he would be going nowhere. I ended up getting blessed with 14 amazing years with Bailey."