You know, I like that term, "crazy cat lady."  It's so cute, and so apt.
We cat women — and men — tend to get a little carried away in matters concerning our favorite cats.  We can't help it — we love them.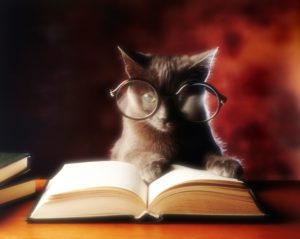 However, at my mature age of 80, I believe I've earned the right to change my title.  I will become the
"cantankerous cat lady."  Get to know me and decide for yourself which title you consider most apt.  You can even comment on your choice at the bottom of the page.
So, welcome from the cantankerous cat lady. The purpose of this website is to share "smart cat" stories and gifts with cat lovers of the world.
MY PERSONAL CAT EXPERIENCE
My own story started out with 10 years in Connecticut, then 20 years in Colorado, and the last 50 years in Alaska. During every step of this long journey I have been accompanied by a cat or two.
I've met with many different cats during this journey, and have observed several of them from their time of birth until they left the planet for Cat Heaven. Watching the full life cycle of an animal from birth to death can teach one a great deal about their development and about the changes they go through during their life cycle.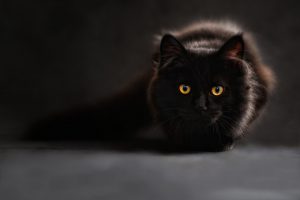 I have noticed that when a cat bonds with its human companion, its intelligence can be augmented by this relationship. After all, the animal has to learn a new set of rules when coexisting with a human. This learning process can lead to giant steps in its intelligent perception of the world, and can, indeed, lead to a creature we might term a "literate cat." I believe I have benefited as well from these interactions, as I have learned a great deal about the animal.
I feel my life has been much more fulfilling due to the adventures I have shared with all my animals.
WHAT CAN THIS WEBSITE DO FOR YOU?
If you have spent any time with a cat, and would like to know more about why it acts the way it does, you might learn the answers from some of the posts listed on this site. If you are looking for a way to celebrate the cats in your family, some of the selections included will give you just such a result.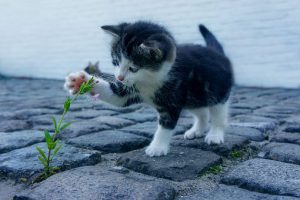 If you have friends who love cats, you might find the item on this site that would bring them a great deal of happiness. If you need some cheering up, try selecting something from "The Literate Cat" to brighten your day.
If you are looking for amusing items for yourself or friends, these offerings might bring on a smile. It's a simple way to augment your happiness. If you find it difficult to find a suitable cat offering for friend or family member, here you have a selection to choose from.
Give "The Literate Cat" a try and you might find you have discovered a treasure trove of catly offerings for all of you who love those fabulous, furry animals.
LET'S CELEBRATE OUR "CAT LOVE" TOGETHER
My feline friends have been family, and I am sure many of you feel the same way. The intention of this website is to offer a positive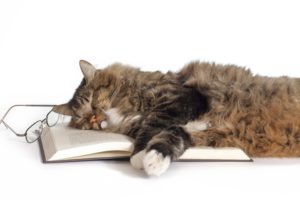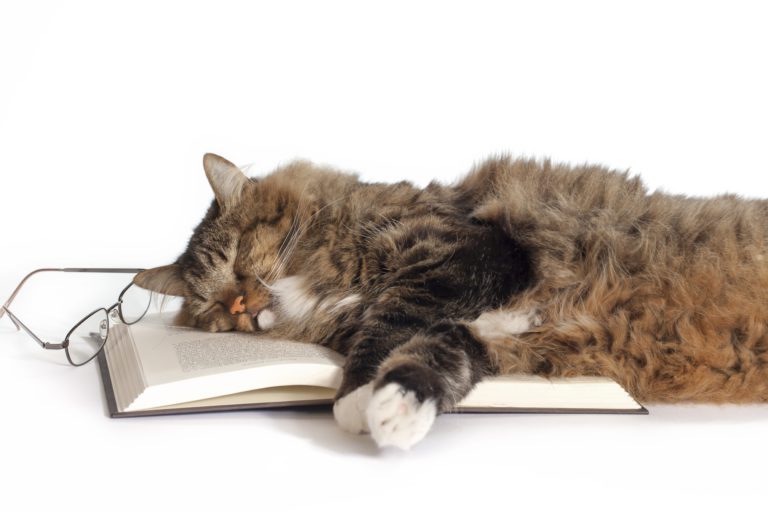 view of the world of cats and to help increase our understanding of these charming and sometimes enigmatic creatures.
If you ever need an answer to a cat question, or if you would like to share a favorite story about your cat, I'd love to read it in the "comments" section below. I'll answer your questions as best I can, or I might suggest a source to find your answer.
All the best,
Fran
www.theliteratecat.com