Panda the tuxedo cat loves to travel, say his owners, Josh and Christina Clevenger. However, he got more than he bargained for when he stowed away on a shipping container. From his home in Rochester, WA, he ended up at a Home Depot store located in Kenai, Alaska.
Imagine the surprise of the Home Depot worker, who opened the container and found a cat inside. He wrote on a Seattle-area group for lost pets, "Really sweet but pretty scared, I think."
Thanks to United Angels, he finally made it home.
Time To Start A Search
At first, when Panda vanished from home, Christina Clevenger said she didn't worry about her cat because he liked to roam outdoors and wanders around their 40-acre property and the surrounding neighborhood.
However, when Christina and her husband realized the cat had been gone longer than usual, they began searching.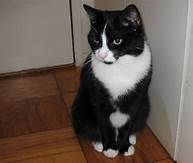 Clevenger told TODAY, "We had about a dozen people helping us look for some sign or clue." They worried that he had been caught by a coyote.
When they found no sign of Panda on their property or in the nearby area, Christina posted Panda's picture on several local Facebook groups.
Family Member Finds Social Media Post
Nearly two weeks later, a family member saw Panda's picture on social media. Christina said, "My husband's aunt found the post, and she came running down to our property and asked me, 'What color collar was Panda wearing?'"
"A bright green one," Clevenger answered.
The aunt turned the phone around and said, "Is this Panda?"
Clevenger admits to becoming very emotional that day. She held her daughter's little Chihuahua and her phone. She said, "I ended up dropping the dog and my phone. I instantly started bawling."
United Angels To The Rescue
Enter United Angels. Clevenger got into the Facebook group where Panda's photo appeared, and found that United Angels, an animal rescue organization, had already begun making steps to get Panda home.
"Amazing, that they got hold of us right away and jumped in to help," said Clevenger. She believes if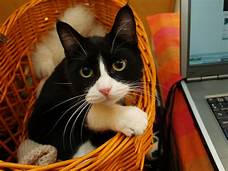 it had not been for United Angels, they would probably not have gotten their cat back, because of the many hoops they had to jump through.
Working with this agency, Clevenger raised the money needed to get the cat home. First, Panda had to go to a local veterinarian to be checked out. He needed a health certificate that would allow him to be placed on a plane. The vet told Clevenger that, though Panda suffered dehydration and had lost weight, he remained otherwise healthy.
Once cleared to fly, Panda traveled from Kenai to nearby Anchorage. There, another airline took Panda and flew him to the Seattle-Tacoma International Airport, where his family waited to greet him.
Though a hectic process, Christina called it a good experience nonetheless. She thanked everyone that came together to help get her baby home.
Panda's adventure lasted for 29 days –enough to ensure his family keeps him close to home. Panda will find his life a bit changed from now on, as he must now be an indoor cat. After all, a trip 2,500 miles away from home might be considered enough of a travel agenda for quite some time. Amazing, the adventures caused by a cat's curiosity.
So, what do you know about United Angels? This group spun off from a Facebook group called Healing Harley. Says United Angels, "the original group is a great research group formed by amazing, wonderful people who donate directly to vets to save the lives of many companion animals."
United Angel's mission statement: "To provide needed research and to help with funding lifesaving/urgent needs to ensure the health, happiness, and protection of companion animals."
They help with funding treatments or emergency and critical medical situations. The agency realizes they can't fund all the emergencies or critical treatments needed. They know the need for their assistance far outweighs their resources.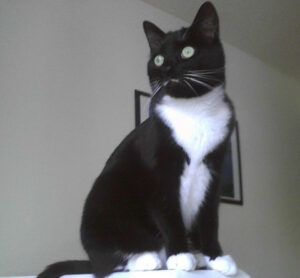 Imagine yourself in the position of the Clevengers, with an animal across the country that you want to bring home. Wouldn't you find their help indispensable in such a situation? I know I would.
A Worthy Cause 
Therefore, though I do not normally do such things on this website, I strongly urge you to consider donating to United Angels. Who knows? You may need them someday.
If you'd like to donate, go to unitedangels4pets.org and you can get all the details. Another thing you can do: Go to smile. Amazon.com and make the United Angels your charity of choice. They will donate a portion of your Amazon fee for you. I just did so. At least I feel I can help a little in this way.
Besides United Angels, the reuniting project represented lots of cross-country coordination and raised funds. Fosters kept him until he could go home, and many people joined together to help. This return of a lost cat gives an example of what can happen when people unite to help solve a problem.
Another consideration for you, the pet owner: Have you had your pet microchipped? It makes the reuniting of people with lost pets much easier, because once someone finds the pet,  the microchip will give information on how to contact the owner. Read this post on microchipping to learn more.
Here are the references I used for this post:
http://cattitudedaily.com/missing-cat-found-2500-miles-away-in-alaska/
news.yahoo.com/lost-cat-turns-thousands-miles-193106349.html