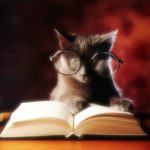 Have you ever considered cat health insurance? What if your pet develops a health condition that requires time and money to clear up? What if your feline needs surgery? Wouldn't it give you peace of mind to know that such emergencies are covered? 
Here are some questions you need to have answered by the insurance company. Learn the details, then select the best cat health insurance for your circumstances and your pet.
How Soon Will My Pet Be Insured?
Most companies have a standard waiting period of 30 days, with some variations from company to company.
Some conditions, such as ligament tears or hereditary conditions may make the waiting period longer. It could be as much as 12 months, though sometimes certain exceptions can be covered during this time.
It is important to know the waiting period, as accidents or illness which occur during this period will not be covered. Sometimes if an illness or accident occurs during the waiting period, the insurance company will consider those as preexisting conditions, and will not pay on them in the future either.
What is a Deductible?
You will have a deductible amount that you will have to pay from your own pocket before the insurance coverage starts. Many insurers let you choose the amount from a list of options. If you choose a higher deductible, it will lower the cost of your policy. Or, you might opt for a more expensive policy and no deductible.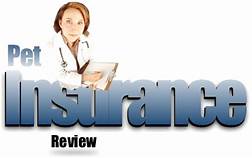 Another option is to pay your deductible yearly. Once you have reached the deductible amount, all other vet charges will be covered.
Which Deductible is Better?
The annual deductible you pay once a year, no matter how many claims are made. The main disadvantage is that if your claim lasts longer than a year, you will have to pay the deductible again to keep collecting payments. With a per incident deductible, you pay every time you make a claim. However, once you have paid the deductible for a specific claim, that claim is covered even if it lasts longer than a year.
What is a Preexisting Condition?
This is an injury or illness that predates the policy. Though the vast majority of insurers will not cover a preexisting condition, it is a good idea to check the insurer's definition of preexisting, to understand what they will cover and include.
The most lenient insurers consider a preexisting condition to be an injury or illness that occurred within a given time-frame before you took out the policy. For example, the company might define a preexisting condition as one that occurred 18 months before you purchased the insurance.
The strictest insurance companies consider certain potential illnesses as preexisting because they are caused by hereditary traits.
To be sure you understand what the company's policy offers, read carefully and be prepared to ask lots of questions.
Veterinarians recommend insurance to assure you will be able to pay for your pet's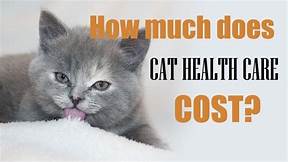 health needs, including preventative care. Here are the reasons vets recommend insurance:
1) Preventative care
With health insurance, you can take your pet in for any problem, large or small, and not have to worry about the cost. Catching a condition early can keep a small problem from becoming a big problem.
Studies show that over half a vet's clients visit two to three times per year. The national average shows cats visiting the vet seven plus times a year. That figure shows the value of having diagnosis and treatment covered at all times.
2) It's inexpensive
Most policies run $30.00 per month or less. Considering that an expensive procedure performed on your cat will be paid by the policy makes the insurance very worthwhile.
3) Customized Coverage
You can opt for full coverage that includes vet visits, wellness treatments, surgeries, and all types of medication, or you can choose a basic plan that only covers emergency visits.
There are policies available for every breed and age, and every type of pet. Once the policy is in place, the coverage lasts a lifetime. Your pet will not get dropped as it ages or if it develops a chronic illness.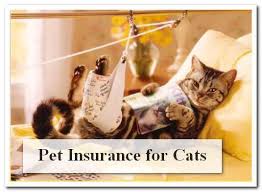 4) Save your pet's life
Emergency visits cost 15% to 20% more than regular visits. When something goes wrong and you can't wait until morning to deal with it, the insurance is a very good thing to have.
5) More treatment options
If you need a more complicated treatment in a life-threatening situation, you won't have to make the heartbreaking decision that you can't afford further treatment. Having that insurance will make it more than worth what you paid.
6) It's simple
Pet insurance is much less complicated than you might think. A pet insurance policy looks much more like car insurance than your usual health insurance. This is because the costs are reimbursed and do not depend on using specific medical professionals.
7) No network
You won't have to argue with insurance agents who refuse to reimburse your bills.
Put a health insurance umbrella over your cat for the peace of mind of knowing you can get help for your pet when you need it.
Here is a list of the top eight pet insurance providers for 2019.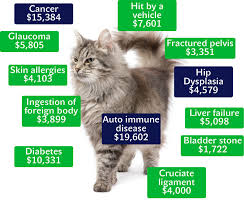 Pets Best: Accident and illness coverage for dogs and cats; 24/7 helpline; plans from $1/day; donates to rescue charities
ASPCA: Complete coverage or accident-only options; online member center; low rates for multiple pets; A+ BBB rating
Embrace: Exam and wellness fees coverage; 24/7 MyEmbrace portal; free quote; donates to animal charities
Petplan: Covers hereditary and chronic conditions; 24/7 customer care; no enrollment fee; Fetch! magazine and blog
Trupanion: Covers illness, surgery, and herbal therapy; 24/7 customer care; free quote; featured in NY Times
Hartville: Complete coverage and preventative care; online member center; free quote; no lifetime payout limit
Prudent Pet: 4 star reviews on trust pilot; online pet portal; discount for multiple pets; health info blog
Pet First: Hospital stays and wellness insurance; call center open 13 hours/day; no enrollment fee; Scoop! blog
There you have it! Choose one of these plans and get the peace of mind you will have, knowing that you are fully prepared to cover any serious illness or accident that occurs to your pet. Your insurance umbrella will cover a great deal of the cost.
This information came from an article titled https://www.top10petinsurancereviews.com/