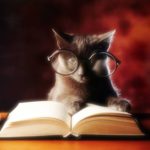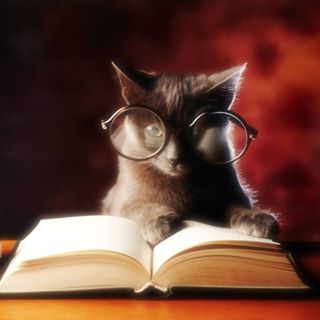 I am totally in love with the "cat caves" that are becoming so popular. A felted wool cat cave is a warm, dark hideaway for a kitty. It is the perfect alternative to a cardboard box, something a cat finds most intriguing, and which he has to try to fit into, no matter how small.
We all know that cats love boxes, large and small. Here they can have something even better — a small, cozy cave, just their size. I plan to buy two of them for my kitty, so I can put them in two different rooms. I am sure Kitty will be very pleased.
There are instructions online for making one of these beds yourself. You can find a set of complete instructions if you go to https://feltmagnet.com/textiles-sewing. Scroll down until you see the cat cave picture and the title, How to Make a Wet Felted Cat/Kitten Cave/ a Free Tutorial.
Wool cat caves give kitty a dark, warm, soft place for him to enjoy. Not only is it comfortable, but there are proven scientific benefits.
First, you know your cat will enjoy climbing in that dark space to explore.
The cave seems to provide a cat's need for a secure space. A study from Applied Animal Behavioral Science found that hiding in a box reduces a cat's stress levels.
Since wool fibers contain tiny cells that absorb moisture and wick it away, it will feel dry even if your pet has wet it. He will still be comfortable until you have a chance to clean the bed. Wash it with soap and water, but don't put it in the washing machine. The shape could become distorted.
The wool fiber cuticles also make the bed warm, so when it gets colder, it will trap moisture and then start producing heat. Then, as the temperature rises, the wool cuticles expand. 
This expansion releases trapped moisture and allows cool air to flow through the wool fiber. Thus, the bed is ideal in any temperature.
This cave may well become your cat's favorite sleeping spot. You may find it easier to keep him out of unwanted spots, such as your clean laundry.
If the cat sleeps on top of the cave, once he moves off it, you can reshape the cave by running your hand around inside it and return it to its original shape.
The cat cave will collect the cat hair, and if your cat is a big shedder, this feature is valuable. You can remove cat hair and debris from the cave by vacuuming the bed and wiping it down with a damp cloth.
Many cats seem naturally attracted to wool. Though animal behaviorists are not sure why, they believe it may be the lanolin in the wool. Cats love the scent of this natural oil, perhaps because it reminds them of their mother, or perhaps because it is an animal byproduct.
Because the lanolin gives the wool antimicrobial and antifungal properties, the cat cave will be resistant to bacteria and other microbes.
This information came from a post from www.twincritters.com. This site was founded by twin brothers who have a passion for providing save and natural pet products.
Below is a selection of six felted wool cat cave that you can buy from Amazon.  Just click on the image or the highlighted name, and you will be taken to Amazon to make your purchase.  Please note that, as an Amazon affiliate, I make a small commission on these items.
Meowfia Premium Felt Cat Bed (Large)
100% Merino wool bed
Prime
As an Amazon associate, I earn from qualifying purchases.
Meowfia Premium Felt Cat Bed (Medium)
100% Merino Wool bed
Prime
As an Amazon associate, I earn from qualifying purchases.
Cat Bed, House, Cave, Nap Cocoon, Igloo, XL (17-26 lb. cat)
100% handmade from sheep wool, by Kivikis
Free  Shipping
As an Amazon associate, I earn from qualifying purchases.
Genuine Felt Cat Bed Cave, Handmade in Nepal
100% all natural wool, charcoal color
by Three Drops of Life
Prime
As an Amazon associate, I earn from qualifying purchases.
Earthtone Solutions best cat cave bed, handmade in Nepal
100% natural felted wool, grey and white
Includes bonus catnip; by Earthtone Solutions
Prime
As an Amazon associate, I earn from qualifying purchases.