Hello, two-legged readers.  It is my pleasure to bring you an unusual interview today. Please welcome Thumper/Black Cat, a remarkable character whose feline exploits are reported by Elaine Faber in four Black Cat Mysteries. (1)Black Cat's Legacy, (2)Black Cat and the Lethal Lawyer, (3)Black Cat and the Accidental Angel and (4)Black Cat and the Secret in Dewey's Diary 
My first question:  You have two names, Thumper and Black Cat.  Which would you prefer that I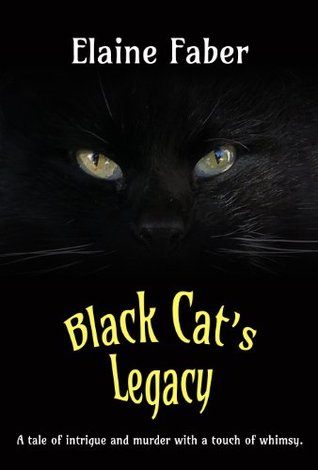 use?
B.C.:  In books (1-2) I'm called Thumper, but when I lost my memory in (3) my rescuers called me Black Cat and the name stuck through Book (4).You can call me Black Cat.
Lucinda:  How do you see Elaine, the person who reports your stories?  Do you feel she did an accurate job?
B.C.: Elaine understands me. I am a product of her imagination and have the physical attributes of her tuxedo cat, Boots, as we both have multiple toes on all four white feet and a white bib. I am one cool cat.
Lucinda: Oh, you are what the two-leggeds call a polydactyl.  Perhaps it accounts for your extra perception in solving mysteries, an exceptional quality. I understand you are dedicated, loyal, handsome, clever, funny, romantic, charming, and…not at all conceited. Yes, I have many of those traits myself.
Tell me what is behind your extraordinary ability to solve mysteries.
B.C.: The two-leggeds call it 'instinct,' but here's the truth.  Cats have the ability to recall everything our ancestors ever saw or experienced. When a memory is triggered, we can 'see' the whole event as our ancestors experienced it.  In Black Cat's Legacy, my ancestor witnessed the murder my 'persons' are trying to solve. Since I knew what actually happened, I had to try to help them. 
Lucinda: How did you get involved?
B.C.: Kimberlee and her little girl, Amanda, came to the lodge where I lived.  When she was a baby, 25 years ago, Kimberlee lived in the deserted house next door, where her father's unsolved murdered took place. I came to love Kimberlee and Amanda, and wanted to her solve her father's murder, but things weren't very peaceful, believe me!
Lucinda: What are some of the ways you help solve mysteries?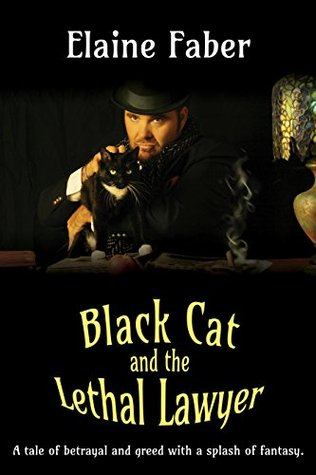 B.C.: Because I have the advantage of my ancestors' memories, I can point out things the inferior humans miss, like old letters, album pictures, or secret hidey-holes that are clues to help unravel the mystery. These two-leggeds are rather dense. Try showing them an important clue.  Often, they can't even see it when it's right under their inferior noses.  They don't realize what useful talents we have. They think it's chance when we show them something important. In other words, I certainly lent a feline paw. 
Lucinda:  I understand that you have faced down killers to save your loved ones' lives.  Do you feel they would do the same for you?
B.C.:  If my loved ones are in danger, I am there to protect them. When I was left behind in an MVA (3) and lost my memory, Kimberlee and Brett, her new husband, never gave up searching for me.
Lucinda: All the girl cats will want to know:  Do you have a true love?
B.C.  Kimberlee took me with her to a Texas ranch (2) where we encountered wild horses, a rattlesnake, a mountain lion, a dishonest attorney and a questionable stable master and I had to save the grandmother's life, even though I didn't like her very much. That's where I met my soulmate, and in book (3), our rescuers call her Angel.  I find that life is much more complete when you find true love.
Lucinda: Humans certainly lack some of our special skills.  Still, they have some talents we don't have, so we can form a very useful partnership. Now tell us a few personal things.  Do you have a favorite toy, food, and napping spot?
B.C.: I like to sleep in a sun puddle or on the lawn swing where I can observe each visitor and assess their character or unmask their unsavory intentions.
Favorite food has to be Kitty Krunchies or a spot of cream right before bedtime.
My favorite thing is exercising my charming magnetic personality when I meet a cat-hater and twist him around the sixth toe of my front foot. He's eating out of my paw before long and will never forget me. MOL!!!
Lucinda: Do you have a wish that you'd like to fulfill in your lifetime?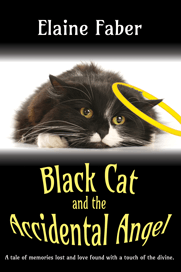 BC: I wish for peace and happiness for my loved ones, whether human or feline and to spend the rest of my life with my Angel, and Kimberlee's family.
Lucinda:  What makes you the happiest?
B.C.: The whiskers on my sweetie's face.
Lucinda:  What have you learned about life in your stories?
B.C.: Sadly, in all my stories, I face injustice, lies, greed, and sometimes attempted murder that must be overcome. I learn there are some things I cannot change, and I've learned things about myself that I can change (3). Lastly, through personal trials, I learned there are more important things in life that knowing your own name.
Lucinda:  How can readers get one of your books?
B.C.: For an e-book, go to Amazon, ($3.99) and plug in the title. For a paperback, save money and send an email to Elaine.Faber@mindcandymysteries.com. My mentor will give you all the order information you need to purchase a book for ($13.00 shipped)
Lucinda:  Black Cat, I am so glad you agreed to this interview today.  My CCL (Cantankerous Cat Lady) has ordered one of your books, and as I have learned to read, I look forward to reading it too.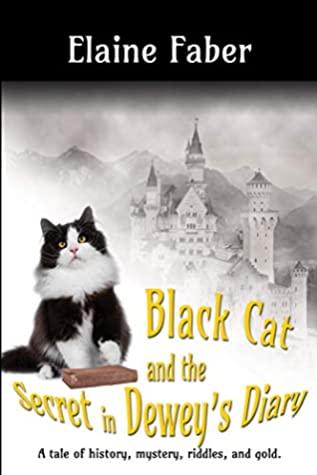 Keep writing and sharing your cat talents with our readers!
Elaine Faber lives in No. California with her husband and four feline companions. She is a member of Sisters in Crime, Cat Writers Association, and Northern California Publishers and Artists. Her short stories have appeared in national magazines, have won multiple awards in various short story contests, and are included in at least 16 anthologies. She leads a critique groups in the Sacramento area.
Elaine's Black Cat Mystery series has won a top award from 2019 Northern California Publishers and Authors, and Certificates of Excellence with Cat Writers' Association in 2018 and 2019.
She is currently working on two fiction novels to be published in 2021 and 2022.