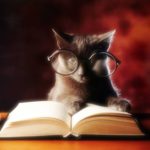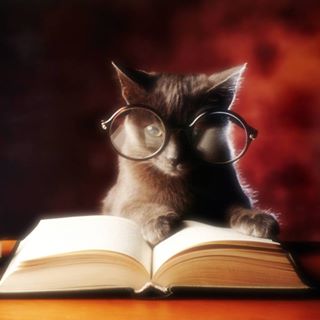 Many well-known people have said things about cats that have been circulated through literary circles, or written down in books and preserved for others to enjoy. It is my intent to share some of these sayings with you.
Many years ago, I was given a book called "The Cat Notebook." The book was copyrighted in 1981 by Running Press. It contains illustrations and quotes on every page.
There is enough blank space on the pages to mount photos, if you wish. Instead of photos, I started collecting greeting cards with cats as the subject. One has gone on each page of the book. I've attempted to match the pictures with a quote that is apt. It is a fun book. Here are some of the quotes:
Who can believe that there is no soul behind those luminous eyes!
–Theophile Gautier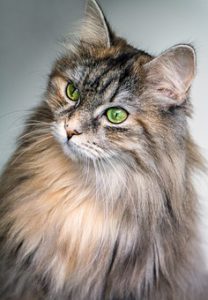 With the qualities of cleanliness, discretion, affection, patience, dignity, and courage that cats have, how many of us, I ask you, would be capable of being cats?
–Fernand Mery
It is in the nature of cats to do a certain amount of unescorted roaming.
–Adlai Stevenson
…the wildest of tame animals and the tamest of wild ones.
–Lloyd Alexander
In the middle of a world that has always been a bit mad, the cat walks with confidence.
–Rosanne Anderson
The cat is a dilettante in fur.
–Theoophile Gautier
It is with the approach of winter that cats become in a special manner our friends and guests. It is then too that they wear their richest fur rand assume an air of sumptuous and delightful opulence.
–Pierre Loti
Dogs remember faces, cats places.
–English saying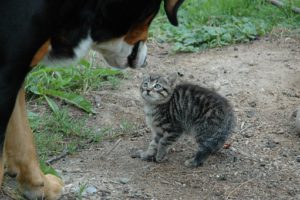 The cat is mighty dignified until the dog comes by.
–Southern folk saying
...dignity and freedom of spirit…intelligence and grace…companionship and consolation… But these are ideas we can understand by words. At bottom, cats are like music. The reasons for their appeal to us can never be expressed too clearly.
–Lloyd Alexander
Her function is to sit and be admired.
–Georgina Strickland Gates
The cat sees through shut lids.
–English saying
Cats are rather delicate creatures and they are subject to a good many ailments, but I never heard of one who suffered from insomnia.
–Joseph Wood Krutch
The trouble with cats is that they've got no tact.
–P.G. Wodehouse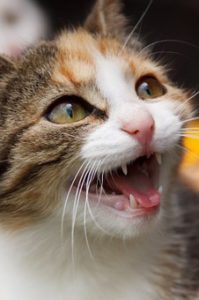 We cannot, without becoming cats, perfectly understand the cat mind.
–St. George Mivart
Cats seem to go on the principle that it never does any harm to ask for what you want.
–Joseph Wood Krutch
I gave an order to the cat, and the cat gave it to its tail
–Chinese proverb
A kitten is so flexible that she is almost double; the hind parts are equivalent to another kitten with which the forepart plays. She does not discover that her tail belongs to her until you tread on it.
–Henry David Thoreau
No matter how much cats fight, there always seem to be plenty of kittens.
–Abraham Lincoln
A cat with kittens nearly always decides sooner or later to move them.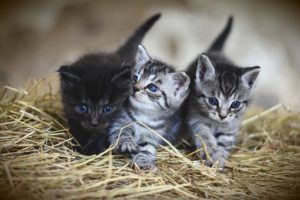 –Sidney Denham
Never ask a hungry cat whether he loves you for yourself alone.
–Dr. Louis J. Camuti
Honest is the cat when the meat is out of reach.
–English saying
A cat is nobody's fool.
–Heywood Broun
He loved books, and when he found one open on the table he would lie down on it, turn over the edges of the leaves with his paw, and, after a while, fall asleep, for all the world as if he had been reading a fashionable novel.
–Theophile Gautier
There was a sound between them. A warm and contented sound like the murmur of giant bees in a hollow tree.
–Stephen Vincent Benet
All you have to remember is Rule 1: When in doubt — Wash.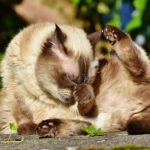 –Paul Gallico
I love cats because I love my home, and little by little they become its visible soul.
–Jean Cocteau
A dog, I have always said, is prose; a cat is a poem.
–Jean Burden
At dinner time he would sit in a corner, concentrating, and suddenly they would say, 'Time to feed the cat,' as if it were their own idea.
–Lillian Jackson Braun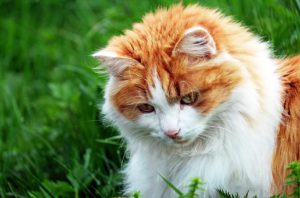 Nobody can truly own a cat.
–British saying
Cats know how to obtain food without labor, shelter without confinement, and love without penalties.
–W.L. George
Cats always know whether people like or dislike them. They do not always care enough to do anything about it.
–Winifred Carriere
And then there crept A little noiseless noise among the leaves…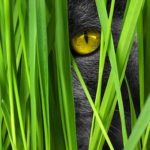 –John Keats
The way to keep a cat is to try to chase it away.
–Ed Howe
The cat is utterly sincere.
–Fernand Merv
Deep in my brain walks to and fro,/As well as in his own domain,/A handsome cat of gentle strain.
–Pierre Charles Baudelaire
If you want to be a psychological novelist and write about human beings, the best thing you can do is keep a pair of cats.
–Aldous Huxley
There are more of these wonderful quotes, but will save them for a later post. If you read these and remember a quote you know or once heard about cats, please add it to the comments. Hope you enjoy these…