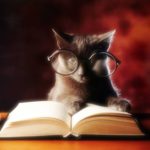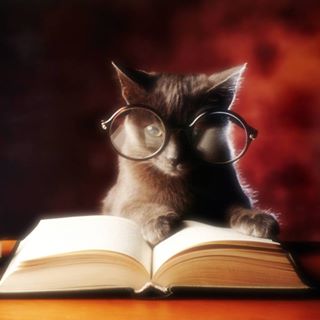 Reading is a skill that is essential these days, and kids need to learn to read well.  If you can encourage a love of reading in your children, you will be doing them a great favor.
Learning to read accurately and well, while understanding what you read is crucial for school success.  You might not be surprised to learn that many children who don't master reading grow up to be adults who struggle to hold a steady job.  They may require welfare services, and may even end up in jail.  So, inspire your kids to read every day.
AN UNDERSTANDING OF PHONICS IS FUNDAMENTAL
Research has found that children who will likely become poor readers are often not as sensitive to the sound of the spoken word.
For example, take the word "bag."  Both a child destined to be a good reader and one who will end up being a poor reader can understand the word.  However, the poor reader may not be able to distinguish the three sounds of the word, or may not realize that the last sound is what distinguishes the word "bag" from the word "bad."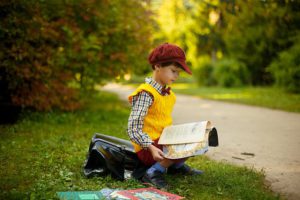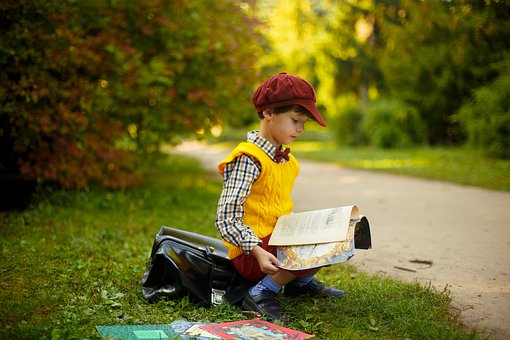 Phonemic awareness needs to be developed in children.  This is a skill they can master with about l00 hours of instruction in phonics.  Schools use various techniques to teach phonics.  As the child gets more competent at reading, teachers tend to minimize the study of language and attempt to get the kids excited about words, reading, and books.  However, the parent needs to make sure the child has enough training in phonics and word study to continue improving reading competence.
SOUNDING OUT WORDS IS IMPORTANT
Teachers now often focus on how to sound out words.  Sometimes the teacher will give a seminar for parents, to teach them some rules (for example, short and long sounds of vowels) so parents can reinforce lessons at home.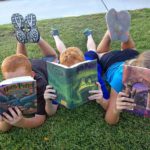 In your home, surround your child with books, and make these books topics of dinner conversations.  Listen to how the child talks about the book to make sure her understanding of the meaning of the words continues to grow.
These are some notes from a fine article about reading.  To read the complete article, go to www.greatschools.org, and read about the right way to teach reading.
Now, you will be given a choice of children's books to peruse.  There might be a book on this list that is just right for your child.
Kitten's First Full Moon (board book)
By Greenwillow Books
Price:  8.49
Everything Cat:  What Kids Really Want to Know About Cats
By Cooper Square Publishing
Price:  7.95
National Geographic Kids Cats Sticker Activity Book
By National Geographic Children's Books
Price:  $6.99
Warriors Super Edition:  Crowfeather's Trial
By Harper Collins
Price:  10.99
Pete the Cat:  Snow Daze (my first I Can Read book)
By Harper Collins
Price:  4.99
By James Herriot
Price:  13.95 (Hardback)
The Shy Little Kitten (Little Golden Books)
By Golden Books
Price: 4.99
Meet Maya Cat:  A Story About Acceptance
By Lauren Beader
Price:  16.99
Note:  As an Amazon affiliate, I earn a small commission if you purchase one of these books.