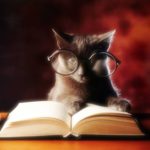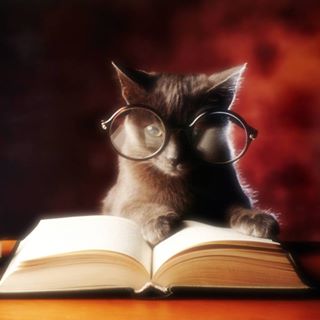 There are days when I need to be totally distracted from the happenings of the world around me. Sometimes, the best way for me to free myself from the tensions of the moment is to do something that is a complete change; something fun and relaxing, and mentally absorbing. I get out my cat coloring books.
Involving myself with an art project has always proven to be a good way for me to relax. So, I get out my paints, colored pencils, or crayons. Then I choose a lovely cat picture from a book such as the ones shown at the end of this article, and I set to work.
Soon I am so absorbed that I forget the outside world. It no longer exists for me. I paint or color for an hour or two, then put the project away and return to work. Now my mind is fresh and ready to attack whatever problem I struggled with, and as I am in a more relaxed state, I am more apt to find a solution.
Here are a selection of books and art supplies for you to peruse. Perhaps you will find some pictures that you would really like to color. Check on the image or on the highlighted item name and you will be taken to Amazon, where you can purchase the product. Please note that, as an Amazon affiliate, I may earn a small commission from the item if you purchase it.
Smokey from the Block Cat Coloring Book with a Cause
The coloring saga of a feral kitty in NYC
Paperback, by Cause Coloring
Price:  $7.79.
Prime
The sales from this book are used to raise funds for community cats in need.  Based on a true and happy rescue story.
How to Care for your Cat:  A Color and Learn Guide for Kids
Paperback
Price:  $3.99
Prime
Sudee Style Colored Pencils, 150 unique colors, no duplicates
Case and sharpener included
by Sudee Style
Price:  $32.99
Prime
U.S.Art Supply 143-piece box art, painting and drawing set
Wooden box with 24 color pencils, 24 oil pastels, 24 round watercolors, 20 wax crayons
Contains color mixing wheel, 2 camel brushes, 1 plastic ruler, pencil sharpener, eraser
Price:  $34.96
Prime
Watercolor Paper Pad; Drawing Pad; Painting Paper
White Cat Fabric Hard  Cover
Acrylic Art Pad for Sketching Ink; Sketch Book Coloring Notebook
by Trove Gifts
$13.42 + $5.64 shipping
Cats:  Coloring Book by Olga Gre
Masters Family Kit
Price:  $9.99
Prime
Happy Coloring:  Lovely Cats Coloring Book for Adults
by CreateSpace Independent publishing platform
Price:  $6.59
Prime
Creative Haven Creative Kittens Coloring Book (For Adults)
by Dover Publications
Price:  $5.00
Prime
Doodle Cats Adult Coloring Book
by CreateSpace Independent  Publishing Platform
Price:  $6.35
Prime
Dabixx 24-page Creative Cat Coloring Book
Kill time painting, drawing book for children and adults
by Dabixx
Price:  $3.97, free shipping
Dover Nature Coloring Book
by Dover Publications
Price:  $3.99
Prime
Cats and Flowers:  A Coloring Book
by Quixote Press
Price:  $5.99
Prime
 Mystical Cats in Secret Places
A Cat Lover's Coloring Book
by Waves of Color
Price:  $13.95
Prime
Cats, Kittens and Wildcats Adult Coloring Book; 50 original hand-drawn designs
Artist-quality paper with hardback covers, top perforated pages; bonus blotter
Spiral-Bound
by ColorIt
Price:  $19.99
Prime
If you would like to purchase one or more of these fun items, either click on the blue-highlighted title or on the image itself, and you will be taken to Amazon to make your purchase.