I answer a lot of questions on Quora. One I've seen lately is "Why do people love cats?" Instead of
answering on Quora, I have written this post, which will tell you why I love cats.
Well, first of all, they are cute and attractive animals. Their pointy ears and floating tail; their soft fur cheeks that they like to have scratched; their dainty paws hiding sharp claws; their lovely fur coat –these are some of the features that I feel add to a cat's cuteness.
Their fur is so soft. My present cat is a fine example. His coat is incredibly soft, and he smells good, too. I love to bury my nose in his fur, as he has such a clean smell.
I do love dogs as well, and have had a couple who were very special. However, I do not like the smell of dogs. I have been in too many households where the whole residence smelled like dog. Not pleasant, to my way of thinking.
Of course, if one has a cat and doesn't clean that litter box with great regularity, the house might smell really bad. However, I have found that, as long as I keep the litter box clean, there is no odor.
The cat's purr is soothing and healing. A purr can elevate your mood and help you relax. If you are feeling a little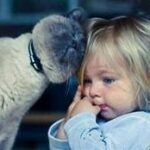 under the weather, that purr can calm you and help the healing begin.
The cat is small enough to carry, but big enough to be independent. A dog needs to be taken for a walk every day, but a cat can walk or run and hunt all by himself.
Of course, if you live in the city, you might train your cat to walk with a harness and a leash, if you have time and patience. The cat will learn, and you could enjoy going for a walk occasionally with the cat.
Cats love to play, and they can interact with you while playing, which can be enjoyable for you both. In Kodiak, I lived in a 70-foot trailer with a long hall. My cat would chase a laser light up and down that hallway for as long as I'd shine it for him.
Cats are very smart. They are problem solvers. We put four gates in my six-foot tall fence around the yard. Our first gates were temporary; pieces of plywood hinged on the supports.
However, these temporary gates were varying heights, and didn't quite reach the six-foot fence-top. My cat decided he wanted out of the yard, so he circled it a couple times, looking at the tops of those gates.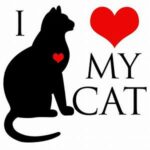 He determined that the front gate was the shortest (It might have been a foot shorter than the fence) so he backed up a good distance and got a running start for that gate.
His jump took him up about four feet, and he clawed his way to the top, tipped forward, and over he went. I watched this whole process from the window, and was amazed at this example of deductive reasoning.
Cats can do the craziest things. One of their antics can bring laughter to the darkest day. And, as we know, laughter is often the best medicine.
If you have a rodent problem, the cat will clean out the invaders in your house. In fact, once a cat moves in and marks the whole place with his scent, no smart mouse will venture near. They know that smell, and it terrifies them.
Cats are pretty good with bugs, too. My cats have always liked to clear the window of flies, for example. In summer on Spruce Island, I used to get lots of horse flies in the kitchen. If I held the cat up close to the window, he'd grab them with his front paws and (ugh!) eat them.
Not my idea of a good snack, but he took care of the fly problem.
I love having the cat sleep with me at night. Not just because he is cuddly, soft, and purring, but also I consider him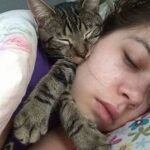 my early warning signal if there is a dangerous situation afoot.
If I hear an unexplained noise at night, I just look at the cat. If he is sleeping peacefully, I, too, go back to sleep. However, if he is awake and alert, then I investigate further to make sure all is well.
Cats are full of surprises. Some of their innovative ideas will keep you on your toes. For example, they can often open cupboard doors, and as they are nosy, they look inside and investigate the cupboard's contents. It is worthwhile to cat proof the contents to insure there are no cat-caused catastrophes.
I live alone, but with my cat for a companion, I never feel lonely. We interact a lot; we talk to each other and play together. Even when he is in the room asleep (as he is right now) it is sweet just to know he is there.
He is very affectionate and comes to me often to get a scratch or a pet. He likes to sit on someone's lap if a movie is playing. My friends who took care of him while I was on vacation insist that he has a crush on Sandra Bullock.
Best of all, the cat loves unconditionally. How many of the people in your life give you the same? Or do they say, "I will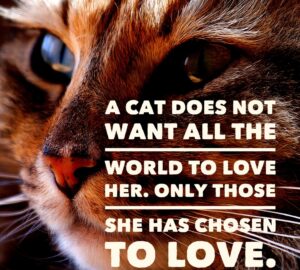 love you as long as you behave in this way, or don't do such-and-such."
Not the cat — If you have wronged him, he will forgive you. Treat him well and don't indulge in cruelty, and the cat will give you his loyalty and his love. He adds no conditions — he simply loves you.
I for one am glad to give him love in return, because I consider him a gift that makes my life so much better and happier.
I probably forgot some things. If you, too, love your cat and can think of reasons why, other than the ones I have listed, I'd love it if you would add them in the comment section below this post.