What is CBD oil for cats? CBD oil, or cannabidiol, is one of the active compounds found in the cannabis plant. There are over 100 active compounds in cannabis, including THC, or tetrahydrocannabinol. THC is the compound that gets smokers high.
The CBD oil given to pets is a highly concentrated form of that compound, found in hemp. Because it is extracted from the hemp plant, it has merely a trace of THC, so is safe to use with your pet.
To remove the cannabinoids from the plant, a solvent, such as olive oil or alcohol, is passed through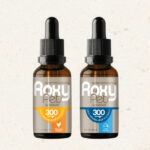 the plant. In this manner, the oil is removed from the plant, creating an all-natural, non-toxic, safe medication to give to your pet.
Is CBD Safe For Pets?
The first step in caring for your cat's pain or illness should be to take him to the vet. In this way, you can find out what the problem is, and if it is a serious issue that CBD won't help.
CBD is often used to improve the quality of life for your cat and to ease pain symptoms. Though it may help, it might not cure the ailment. Also, as cats have their own unique physical make-up, no two cats will react to CBD in the same way.
However, most holistic vets agree that CBD is generally safe for your cat, and does not very often have an adverse effect. A holistic vet is a great one to ask for an opinion as to whether CBD is right for your cat.
The most important feature to keep in mind when giving CBD oil to your cat is dosage. The most common reason for adverse effects is giving the animal too high a dose.
To control pain, give the oil every eight hours. For other uses, just give once or twice a day. The basic dosage for cats and dogs is one to five mg CBD for every 10 pounds of body weight.
Dosage Chart
Here is a dosage chart for both cats and dogs:
Pet Weight       Low Dose              Medium Dose       Strong Dose
Around 10 lb. 1 mg (2 drops)      3 mg (6 drops)      5 mg (10 drops)
Around 20 lb. 2 mg (4 drops)    6 mg (12 drops)    10 mg (20 drops)
Around 30 lb. 3 mg (6 drops)    9mg (18 drops)     15 mg (30 drops)
Never give marijuana directly to your cat, as the THC can damage their nervous system. The safest way to use cannabis for pets is with hemp-based CBD oils.
How Does CBD Oil Work?
This compound works much the same way as a vitamin. The vitamin benefits your circulatory system by increasing the body's supply of this vitamin. CBD oils supplement your ECS (endocannabinoid) systems in the same way.
The ECS system regulates bodily functions such as immunity, sleep, appetite, mood, and pain. The system is made up of neurons in your brain known as cannabinoid receptors. CBD without THC stimulates these neurons without causing a psychoactive effect.
All animals, even humans, share this ECS system; thus, all can benefit from using it.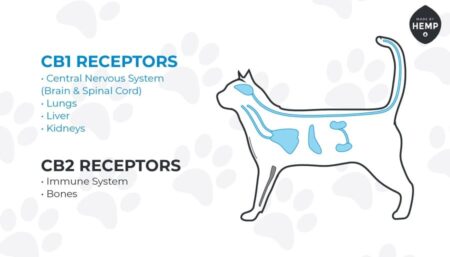 Will CBD Oil Get Your Cat High?
No, CBD oil will not get your pet high. The compound cannabidiol by itself has been separated from the THC content, which, since it is from the hemp plant, contains only very small traces of THC.
Legality is also not a question. Though cannabis is the blanket term for the plant, it usually covers all the variations of the plant. Marijuana, its most well-known strain, is simply the one most people are familiar with.
Marijuana has a higher concentration of THC, which gives it its psychoactive properties. Hemp, on the other hand, only contains 0.2 % to 0.3% levels of THC. Thus, it does not have a psychoactive effect.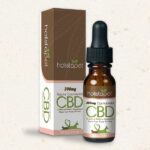 Moreover, hemp is legal in all 50 states, which is why it is used in other products such as moisturizers and lotions, and can be sold throughout the United States. Most CBD products come in a small bottle with a dropper, so you can count out the number of drops you give.
Add the new substance (CBD oil) slowly to your cat's routine. Give kitty time to adjust to this new substance. You can add drops to treats or to their foods.
With my cat, I am fortunate — he loves his oil, so I put his drops in a small dish and he eagerly laps it up. I'm so glad I don't have a problem getting him to take it. Instead, I have to limit his dosage, or he'd be apt to take enough oil to make him totally catatonic.
Effects And Benefits Of CBD Oil For Your Cat
Because both cats and humans have an endocannabinoid system, the benefits to both will be rather similar. This oil is great for treating chronic conditions affecting mood or comfort. It is also useful as a preventative measure for more serious health issues.
Here are ways this oil can be helpful:
1. Swelling and Pain
This oil will help decrease pain and swelling. It targets the receptor that sends pain and swelling signals through the body, thus leading these pain points to go away gradually on their own.
Because it has this anti-inflammatory function, it is helpful in treating a wide variety of chronic pain issues. These conditions include:
Arthritis

Pancreatitis

Asthma

Intestinal inflammation

Nerve-related pain
2. Anxiety and Depression
Both of these conditions are caused by a hormonal imbalance in the brain. Just like humans, cats are susceptible to symptoms of anxiety and depression as well.
CBD also can be effective in helping with other medical or fear issues — for example, if your pet is afraid of traveling in the car, the oil can help ease this fear.
The CBD will also help ease the effects of fear of unfamiliar people, loud noises, or separation anxiety.
3. Seizures and Eplipsy
Seizures are caused by electrical disruptions in the brain. CBD counteracts these by reducing the number of electrical disruptions throughout the brain. Though it won't cure the problem, it can cut down on how often it occurs. 
Talk to your vet about the possibility of using CBD to counteract seizures. As each cat's system is different, as are ours, it could help or perhaps you will notice no difference. It's worth a try.
4. Cancer and its Side Effects
In cases of cancer, CBD helps promote homeostasis through the body. The effect is to interrupt the growth and spread of cancer cells. In studies conducted with mice and rats, it has been shown to cause cancerous cells to die.
It helps relieve pain better than some pain medications, and also counteracts such symptoms such as nausea or vomiting.
5. Skin and Coat Conditions
CBD oil is useful in improving your kitty's coat and skin health. As in humans, the oil is great for reducing symptoms of dry skin. You can even apply CBD directly to their coat, helping revive it and making it stronger, softer, and shinier. The CBD will also help with any allergies or skin conditions the cat may have.
6. Inflammatory Bowl Disease (IBD)
Because this bowel disease is caused by inflammation, CBD oil is useful in managing this condition. Though not a cure, it has the ability to reduce swelling and discomfort, and will free the cat from discomfort from the inflammation, and from most of the disease's negative side effects.
7. Overall Wellness
CBD can be helpful in the cat's overall wellness because it prevents the development of serious, long-term health issues. It improves the cat's mood, skin, fur, and energy levels, thus giving you more quality time with your pet.
Side Effects Of CBD On Cats
The most common side effect is slight sedation. If you notice that your cat seems less energetic, reduce the dosage to correct this situation.
Rare side effects could include anxiety, vomiting, or changes in appetite. These are not usual reactions, so if they occur, consult your vet.
My cat has renal disease and started vomiting in the morning. I began giving him an extra dose of oil drops in the wee hours of the morning (between two and four A.M.). The vomiting stopped.
Never give the cat CBD oil taken from a marijuana plant. The marijuana strain of cannabis, though harmless enough for people, is toxic for the cat or dog. Make sure you are giving CBD from a hemp plant.
When starting to use the oil, go by the "less is more" adage. Start them slow. You can increase the dose gradually, if it is needed.
Regardless of the cat's size, start out with one mg to five mg for every 10 pounds that your cat weights. If you notice an adverse reaction, consider reducing the amount of the dose.
How To Purchase CBD Oil For Cats
Consider the amount of CBD a product contains. Often sellers use only a small amount of CBD in their products, which reduces the effectiveness. It also makes you wonder what the rest of the product is made up of.
Look for CBD that is 100% natural and soy and GMO-free. It must also be sourced from hemp plants.
My Cat's Experience With CBD
I've written another post abut my cat's CBD adventures. When I got him from the shelter, he had multiple problems that the CBD helped overcome.
Now, he loves his oil! He gets four drops after each meal (two a day) and five drops in the middle of the night. The dosage seems to work well.
There's no way he will let me sleep through the middle of the night dose, either. He wakes me up and asks for it. He must realize that it does his body good.
Introducing Green Wellness
This company is our choice for CBD for your pet. They carry a range of products, so you can visit their website and check their complete line. Find them by clicking on a product link at the bottom of this post.
To view the full line from this company, click on one of the product links, which will take you to their website. Then you can view the full line of products.
Here are basic facts about the four oil selections pictured on this page:
Social Hemp CBD Oil For Pets:  750 mg/bottle; price: $43.99  
This one comes in three flavors:  Bacon, peanut butter, unflavored.  (Use unflavored for cat, as they should not eat peanuts.) It has a coconut oil base, which might not be digestible by your cat.
Medterra Hemp CBD tincture
750 mg/bottle; comes in chicken or beef flavor; Price: 31.99
Roxy by Hemplucid CBD
Tincture for dogs or cats; 300 mg/bottle. Price: $22.39.  There is chicken flavor for dogs, and fish flavor for cats. The cat oil is bonded with fish oil.
Holistapet CBD oil for cats and dogs; 300mg/bottle; Price: $27.99
Green Wellness is located in Michigan. They tell us that their focus is on hemp-based products that contain the highest grade of CBD oil. Their products are lab-tested, pure-grade CBD derived from both domestic and imported industrial hemp.
The company says they work hard to be CBD experts, and they make sure that all their products are lab tested. Your purchase comes with a 30-day money-back guarantee. You get free USPS ground shipping with orders of $50.00 or more.
The payment gateway is secure, and the company provides responsive and friendly customer service.
Green Wellness carries a full range of products, so you can find CBD-based selections for yourself, as well as for your pet.
For a special holiday gift for a friend, you can purchase a gift card at a value of $25.00 to $100.00.  Give Green Wellness to friends with either two or four legs this Christmas.
With this post, I will be listing only two of the Green Wellness products.  However, feel free to click on one of the links and when you are taken to the website, you can look over everything they carry before making your selection. If your cat has a health challenge that this oil might help, I urge you to order right away.  You might be amazed at the results you get.
HolistaPet CBD Oil for Dogs & Cats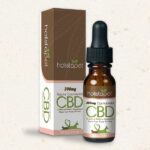 CBD Strength: 300 mg per tincture; 1 drop is 1 mg
Flavor: Natural
Class: Full Spectrum CBD
Uses: Pet Pain, Pet Allergies, Pet Dry Skin, Pet Anxiety
Price: $27.99 per bottle
750 mg/bottle
Flavors: Chicken or beef
Price: $31.99