Would you like your kitty to become a screen star? Have you been able to make a cat video that shows off your cat to his/her best advantage? Do you wish to show the world the endearing traits of your little four-legged family member?
Perhaps you simply want some great videos to share with friends and family. On the other hand, perhaps you would like to create a viral cat video. Maybe you'll use Instagram, Tik Tok, or start your own YouTube channel. Learn some pointers for creating good videos, no matter your purpose.
Keep These Pointers In Mind, For Starters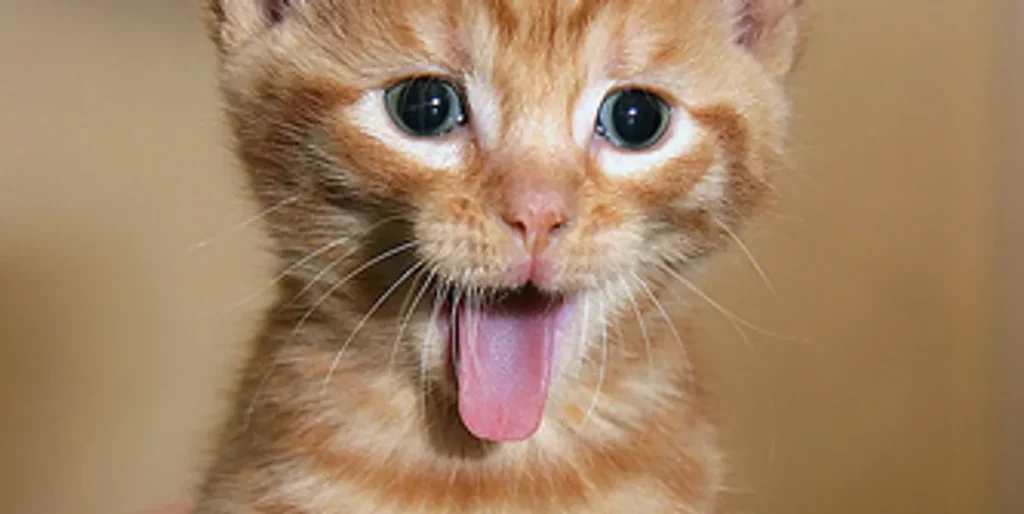 You must develop a great deal of patience if you wish to capture a good video. Sometimes it simply requires the ability to wait. You may have to follow your cat around from room to room, waiting for some cute moment. Have your recording equipment at the ready.
Try to create a hook that will draw in your audience. As you record, keep the content in mind, and look for feline activity that's funny, cute, unique, or perhaps all three. The "hook"usually lasts for somewhere between 5 and 15 seconds. Be thinking of how you will create it.
Make a quality video.Though you may not have the fanciest, most expensive camera, your footage needs to be in focus and not jerky. Even a good mobile phone might have a fantastic camera that takes crisp, clear videos. Using music adds value, so long as copyrights are considered.
Keep your kitty safe. Don't put your kitty in a situation that could be dangerous, harmful, or that might make her uncomfortable just to get a shot you want. If kitty seems scared, annoyed, or distressed, stop shooting the video and give her cool-down time.
Share your cat video as much as possible. Send to friends and family, and also put it on social media outlets. Use popular hashtags, and also tag publications that might share the video. If responses grow, it may end up as a feature on a major site. Now you're cooking!
Track Your Cat Even When You're Not Home
Film your cat as much as possible. With technology available today, you can install a camera in the living room and still watch your pet with your phone.
The reference from 2bridges.nyc/filmmaking-guide suggests you take a look at Petcube. This camera can track your cat even when you are gone. If you are thinking of making a video channel about your cat, Petcube shoots high definition and even has a built-in laser toy for kitty.
Using A DSLR Camera
A DSLR (digital single-lens reflex) camera gives you a specialized camera to film candid moments. Choose the best one you can afford, and learn how to use it properly.
Keep a cell phone with a camera handy always. Such preparation allows you to capture footage of your cats when they do something unplanned but shareable. Sometimes the cell phone camera becomes the most available, but using a DSLR camera gives you more possible quality.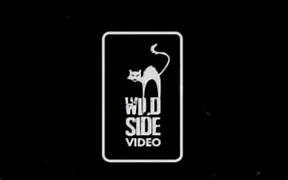 You can capture better sound and you will have the option to use different lenses for different shots. Zooming capabilities will also prove much better. The DSLR camera gives you the ability to create videos like a pro.
Keep It Interesting
You might have an absolutely gorgeous cat (such as my Mocha!) but if kitty just sits and stares at the camera, it won't take long for your audience to get bored. Action is the key! Filming kitty doing something that causes people to laugh is gold.
Change the camera angle. Get closer to kitty's level…perhaps simply holding the camcorder closer to the ground…you will gain a new perspective. Now, if kitty does something cute, the action will appear larger than life.
Learn To Edit Well
It is vital that you learn how to edit on your computer. Most every one of them comes with a free editing program, including Windows Movie Maker or iMovie. Upload your footage and use a program you have become familiar with to edit for the best final copy.
If you have a budget for such items, you might try to get Adobe Premiere. The Adobe Suite includes Photoshop, Premiere, and other pro tools. If you want your video to go viral, these tools might be very helpful.
When you edit, cut out all the boring moments. YouTube viewers tend to have short attention spans, so this editing is vital. If you can, try to edit your video in such a way that it tells the audience a kind of story.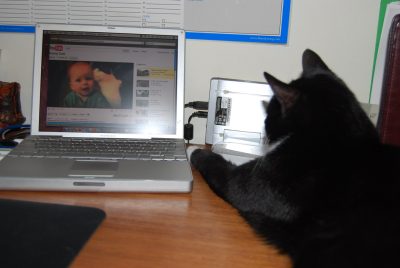 Keep Your Video Short
Because of the short attention span of viewers, your video should not last any longer than 3 minutes. The average YouTube video comes out to around 4 minutes. Those hilarious antics don't last long, so keep the video short and interesting.
Such a short, fun video has a much better chance to be watched and shared. You will have a better opportunity to attract new subscribers. Oftren a video shared via phone gives people in transit in a large city something to watch while they wait. Keep it quick and entertaining.
Start with 1 to 2 minutes. If you keep it short without compromising quality, the video will become more apt to emerge as a hit.
Make Your Video Title Simple And Interesting
Make the title eye-catching. If it's too complicated, people won't remember it. If too vague, you will face the same problem.
Your title, video description, and thumbnail serve the purpose of increasing viewing chances. You can call it clickbait — making it more probable that people will watch it. Include these three: A sultry title, a salacious description, and an adorable pic of your pet.
Take Your Video-Making Seriously, And Don't Give Up
It takes time to build popularity. Stay creative and try to follow these basic tips. Be consistent in posting pet videos. As subscribers increase, create longer videos, going from one minute up to a longer shoot. First become proficient at making short ones, then increase your time.
A Good Resource For Cat Video Producers
If you'd like a resource to help create a super cat video. look at flexclips.com. This site is chock full of ideas, templates, and images that may prove useful to you when creating your masterpieces. So much useful information becomes available here.
A huge "text presets library" comes with the site, and you can edit these as you wish. Flexclip provides an awesome soundtrack that you can use. Integrate a variety of cat sounds. Allow your cat to talk by recording a voiceover that rhymes with your cat footage.
All the helpful material provided on this site requires no additional skill, and includes all kinds of kitten sounds, images, videos and fun templates. If you wish to present great pet videos, these resources may provide what you need.
I've included three videos in this post because you may learn more from watching what someone else has already created. You may gain very useful ideas from these videos, so enjoy!
References I used for this post:
2bridges.nyc/filmmaking-guide/14-tips-to-make-viral-pet-videos/
flexclip.com/create/cat-video.html
catster.com/lifestyle/how-to-create-a-viral-cat-video