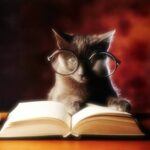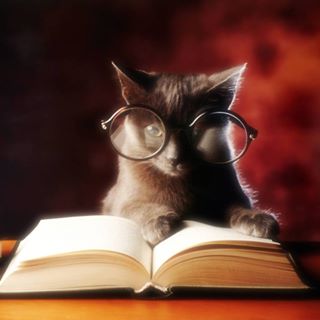 Do you love your cat but are plagued by an allergic reaction to him? Dealing with cat allergies can be a very hard thing, when you love your animal and don't want to give him up.
Though you can't get rid of the allergy, you can minimize the negative effect of the cat's presence. First of all, know that it isn't your cat's fur that causes your allergic reaction, but cat dander.
Dander is not dandruff, though it is similar. Dander is made up of dead skin flakes that are shed both by animals and humans.
An allergen called Fel D 1 is the triggering factor. It is found in the cat's saliva, urine, and sebaceous glands. I had to look up "sebaceous glands." They are small glands in the skin which secrete something called sebum, which is a lubricating, oily matter. This sebum enters the skin and the hair.
The dander accumulates a load of the Fel D 1 allergen because the cat often grooms itself. Thus, the dead skin cells now include the Fel D 1 and pose a threat to allergy sufferers.
Please note that male cats tend to secrete more dander than females. A neutered male will tend to produce less Fel D 1. Therefore, your best choice if you have allergies is either a female cat or a neutered male.
You cannot eliminate cat dander completely, if you keep the cat. There are, however, things you can do to minimize the dander accumulation. Here are some helpful suggestions:
1) Give your cat a bath once a week.
Though under normal circumstances, you do not have to subject your cat to being bathed, which most cats hate, it is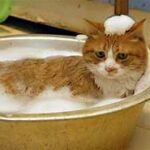 crucial to bathe them once a week to lower the accumulation of dander.
Use a mild cat shampoo or a medicated shampoo designed to prevent allergens and keep dander under control. Make sure you clean the sink thoroughly afterward. Also wash your hands, so you remove all traces of the allergen.
Though every pet shampoo will claim to be the best, even dish washing soap or baby shampoo will do the job.
2) Clean the house with a high-filter vacuum cleaner.
You must vacuum your house every day if you wish to remove cat dander. It is very helpful to use a vacuum with a high-efficiency particulate air (HEPA) filter. This type of vacuum has the capacity to trap the most minute particles that other cleaners won't catch.
Do a regular cleaning job to problem areas, such as upholstery, carpets, windowsills, draperies and lampshades. Also, clean other accessories where your cat spends a lot of time. If the cat permits, also use the vacuum hose on the cat's fur.
It is especially important when you vacuum to get the crevices where dander becomes trapped. These spots include around baseboards, windowsills, draperies and lampshades. Make sure to vacuum the cat's bedding and play area.
It's good to change and clean your furnace filters every three months. Also, add a layer of cheesecloth over furnace vents to keep dander from your furnace. Launder these covers at least once a month.
If you are the one with the allergies, when you clean the litter box, wear gloves and a facial mask. Do the task outside whenever possible.
On solid surfaces such as baseboards, walls, tables, and other solid furniture, clean regularly with a natural cleaning product and a soft cloth. On soft surfaces, use a lint roller. Roll the sticky side over curtains, upholstered furniture, and even clothing.
3) Keep a supply of hypoallergenic pet wipes nearby.
Though you don't want to bathe your cat every day, it is an excellent idea to clean your pet's fur with the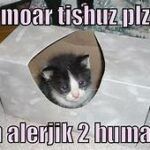 hypoallergenic pet wipes. Doing so will help control the presence of cat dander in the house.
4) Give walls and ceilings a hot, soapy water wash.
Periodically, do a wall and ceiling wash, as dander will also accumulate in these areas. This procedure is especially important in the areas where the cat spends the most time. You can use a multipurpose cleaner for this job.
5) Use an air purifier.
If you get a large-size purifier, you can cover the whole main area of your house. This will remove dust, dander, fur, mold, and other unwanted particles from your residence. If you have an additional area where the cat spends a lot of time, you might get a smaller unit for that room.
Another way to improve the air quality in your home is to clean air ducts regularly. Hire a technician who will use a powerful vacuum to eliminate contaminants from the ducts. You will be supplying cleaner, fresher air to your family.
6) Add anti-mite products.
Products that control dust mites will also be quite effective in controlling dander. The two tend to behave in similar ways. Dander, though, is one-tenth the size of dust mites, making this material hard to remove. Using non-toxic sprays and other products that will get rid of dust mites will be very useful in helping control dander.
7) Occasionally steam clean carpets and upholstery.
Carpets are the spot where most of the unwanted shedding of our animals accumulates. Therefore, it is important to get these areas steam cleaned on a regular basis.
If the allergy is severe, it would be worthwhile to get rid of the carpets completely, and then the dander can't accumulate in them.
8) Don't let the cat in the bedroom.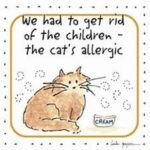 Give the allergic person a dander-free zone in the house. Don't let the cat in that bedroom. If possible, also close the air ducts in the room to prevent the allergen from entering there.
You can help allergy-proof the bedroom by washing sheets on the hot cycle every week, using covers on your pillows and mattress, and keeping all linens clean.
9) Don't use clay litter; use dust-free cat litter
Dander, like dust, can be scattered into every corner of a room. If there is dust in the air, it is possible it will contribute to scattering dander as well. Dust-free cat litter will minimize the scattering of dander in the area.
For extreme measures, try these ideas
If you need some drastic solutions, consider these:
1) Repaint the interior or your house every few years
2) Replace or completely remove carpeting
3) You might replace fabric furniture with something covered in leather or vinyl. While fabric tends to trap dander, leather and vinyl are easier to clean.
4) It is a good idea to have your furnace and ducts professionally cleaned twice a year
Sometimes dander is confused with flea eggs, as both are smaller than a pinhead. However, flea eggs are oval and dander is usually a small flat square. While flea eggs will fall out of the animal's coat, dander is often trapped in the fur.
Make sure your cat gets a high-quality, protein-rich food. Poor quality food, low in omega- and omega-6 oils won't maintain plump, healthy skin cells.
Lack of moisture in the air can cause lack of moisture in the superficial layers of skin. This dryness tends to lead to flaking and increased dander. Consider using a humidifier and turning down your heat.
If a cat isn't grooming because of arthritis or other pain, a prescription for pain relief might be in order. Also, brush th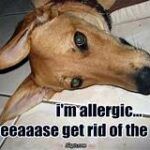 e cat regularly, as this will help him remove unwanted debris and dander as well.
If you have a cat, you will have cat dander. By following the guidelines shown here, you can keep the problem under control.
Information for this post came from three references, listed below:
hivacair.com/article/5-ways-get-rid-pet-dander
homequicks.com/effective-tips-to-get-rid-of-cat-dander