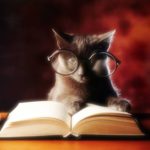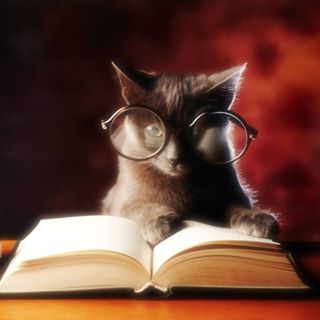 There are many occasions when we need a gift. If you are looking specifically for cat-themed gifts, look no further. I'm adding a new feature to this website. At regular intervals — probably once a month — I will post a small collection of new gift items featuring cats for you to peruse. I'll search the web to try to find the most unusual and unique gift items to offer you.
If you have special requests or are looking for a specific type of gift, let me know. Since this is my business, I spend a lot of time researching online, and will be happy to save you some time by doing the research for you. In the process I might come up with something that many other folks would enjoy as well. Just let me know what you need.
This first selection comes from Amazon. In other editions, I will use other suppliers as well. For today, they are all Amazon offerings. Please be aware that as an Amazon affiliate, I may receive a small commission from your purchase of one of these items. If you see something you like, just click on the image or the link and you will be taken to Amazon to purchase.
Without further ado, here is the first month's offerings:
Sleepwish Cat Fleece Throw Blanket
Sarah did not like naps, but her mother made her take one every day. She did not want to lie down, but wouldn't you know it — when she finally did, she fell asleep.
Her mother was tired of the daily battle at nap-time. Then one day she saw something in a store window and thought, "I wonder if that would work?"
The next day at nap-time, when Sarah started her usual fussing, her mother said, "Well, perhaps this nap will not be so bad. I've bought you something special that is to be saved to use at nap-time."
The little girl, curious, asked, "What did you get, Mommie?"
"I know you love cats," the mother said, "So I got you this warm fleecy blanket with cats all over it for you to use when you nap."
The little girl was delighted. From then on, at nap-time, little Sarah asked for the cat blanket, instead of throwing a tantrum about her nap.
Sleepwish Cat Fleece Throw Blanket
Hipster cats pattern sherpa plush throw for couch or bed (50″ by 60″)
by Sleepwish
Prime
As an Amazon associate, I earn from qualifying purchases.
Pudding Cabin Silver Cat Ring Holder
"I've lost my ring!" exclaimed Susan. One morning. "I thought I set it on the sink, but I can't find it."
Together, they searched, and finally found the ring wedged between the wall and the bathroom sink.
The next day, Susan's husband went in to the big department store downtown. He was on a mission. He asked a salesperson for help. Together, the found exactly what he needed. It was a little ceramic dish with a cat standing in the middle. The cat had ceramic feet and lets and real silver across his back. The cat's long tail, also silver, was the perfect place to store rings.
"Here, put this beside the sink and perhaps, if you put your rings on the cat's tail, you won't lose them," the husband said, giving his wife the gift.
A perfect solution.
Pudding Cabin Silver Cat Ring Holder
Ring dish; jewelry holder for rings, bracelets, earrings
Crafted from quality glazed ceramic; silver head and tail
by Pudding Cabin
Prime
As an Amazon associate, I earn from qualifying purchases.
Plaisier de la Cave Sphinx Wine Bottle Opener
There was to be a large party for office staff on the occasion of acquisition of a new contract. Bill and Joann Olson invited several members of the staff plus a few of the clients affected by the contract to the house to celebrate.
As they were getting the house prepared, Mrs. Olson looked at her husband and said, "Oh, Bill, I forgot to get a new bottle opener. Remember, the last one broke. What shall we do?"
"I'll run out and find one," Bill said.
Shortly after, he returned home, triumphant.
"I've found the perfect opener. You know how the boss likes cat. Well, look at this!"
He produced an opener, garnished with real gold, and looking like a cat stretching.
(Pair this item with the next one, the cat waiter wine bottle holder, for an eye-catching combination.)
Plaisir de la Cave Sphynx Wine Bottle Opener
Rose gold plated with corkscrew and foil cutter
by Plaisir de la Cave
Prime
As an Amazon associate, I earn from qualifying commissions.
PAWZ Road Cat Tree Dual Platform To Multiple Platform
Suky, the small tabby cat who lived in the big apartment in the city, was not a happy cat. She wanted to go outside and play in the grass, or do a little hunting.
In the city, such activity was not possible. There was nothing out there but big buildings, concrete, and big metal boxes on wheels that traveled at immense speeds. They wouldn't even see a little cat on the road, but would just squash it flat. No, outside in the city was too dangerous…and there was no grass in sight.
Suky was still connected by an invisible bond to her ancestral roots, when freedom was the one commodity that she had in great measure. Now, she has sacrificed her freedom for regular meals, a warm place to sleep, and a loving family. However, she still has those longings.
Her family realized that Suky was not happy with confinement, but they could not move out of the city. They looked and researched and finally came up with a plan.
One day the family came home with a big box. Then they opened the box and began assembling a strange-looking tower. It didn't look like anything a human could use.
When it was done, they put Suky on the carpet-covered box in the middle of the contraption. That's when Suky realized that they had brought it home for her.
She explored it thoroughly, running up and down the ramps and in and out of the "caves" provided. Then she discovered a basket at the very top, a nest-like shape that was a perfect fit for a cat. It became her favorite outlook.
If you have an inside cat, give your companion a special present. This cat tree will give the feline a place to play and exercise, comfortable caves to sleep in, and sisal posts where she can sharpen her claws. Suky has become a happy cat.
PAWZ Road Cat Tree Dual Platform To Multiple Platforms
by Pawz Road
Large size, Grey or beige
Prime
As an Amazon associate, I earn from qualifying purchases.
Four-piece Happy Cat Kitchen Set
Mom's in the kitchen! That's good, as she will cook something tasty for the family to eat. Of course, the cat will get a treat, too — after all, he is part of the family.
Mom just got a present from her daughter. It's a sweet kitchen set — two towels, a glove for hot things, and a hot pad. These have pictures of cats on them. These cats are busy in the kitchen.
Perhaps this gift has inspired her to cook something good so she could try out her new possessions. The whole family is pleased that she is creating something special.
Four-Piece Happy Cat Kitchen Set
by Kay Dee Designs
Prime
As an Amazon associate, I earn from qualifying purchases.
That's all for this post, friends, but if you liked this selection, be watching for the next one.  If you have something in particular that you are looking for and don't have much time, let me know I spend a lot of time researching on the internet, and I can try to find it for you.  Leave a comment, anyway — the more the merrier.