What would you do if your city was bombed and you had to flee your homes? Could you take along your furry family members? Or would you have to leave them behind? For many cats in Ukraine, they are left homeless and starving.
I have thought about this situation a lot, and am so thankful that we are not faced with such a tragedy. If I had to flee, I would want to take my cat, but that would be hard for me at 84. I couldn't carry him, as he is too skittish.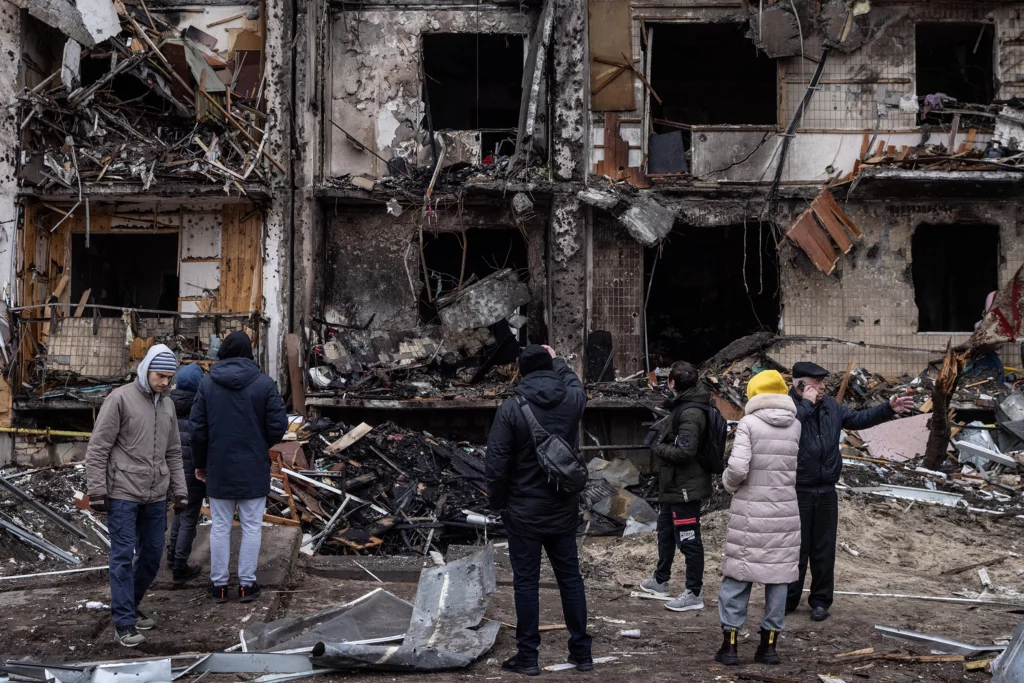 If I had him in a carrier, at least he'd be contained, but the carrier would weigh too much for me to carry him far. I'd probably have to leave him and all his dry food outside somewhere and pray that he would survive. How terrible!
Here you can read the story of Asya Serpinska, who spent two decades keeping her animal shelter. Louisa Loveluck from the Independent newspaper in the UK, tells us Asya's story. With the threat of occupation, Asya, from Hostumel, a suburb of Kyiv, decided to stay.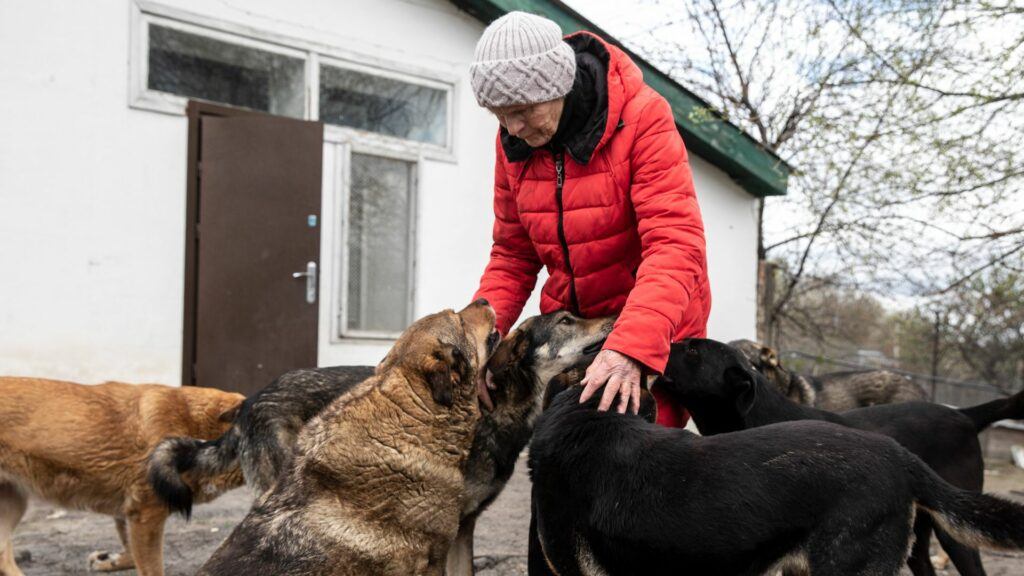 With the help of three colleagues, Asya kept most of the 700 dogs and 100 cats alive. When she learned that Russian forces moved toward Kyiv, she said, "The first thought that crossed my mind was that I had to run to the shelter. She was consciously going to war, saying, "My people are here; my dogs are here."
In a shelter in the Kyiv suburb of Bordyanka, the owner of a government-run sanctuary left the animals in cages and fled. Without food and water, 335 of the almost 500 dogs died.
Seeing photos of the animals' emaciated bodies devastated the kindhearted Asya. When she reached her own shelter on the day of the invasion, as her first action of the day, she opened all the cages so the animals could roam free.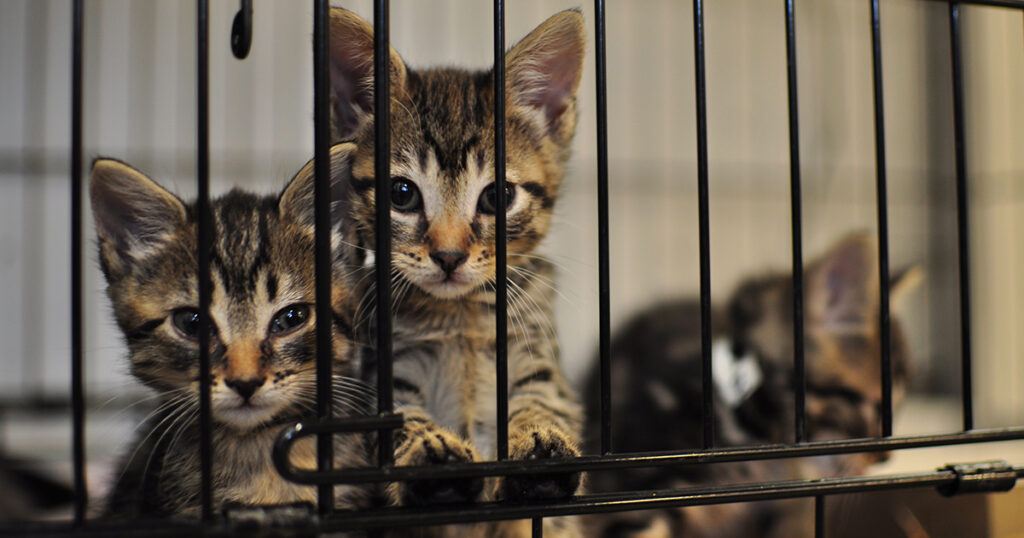 As the shelling over the city continued, she and her staff kept order, regardless of the events outside. Feeding times remained at 6:00 a.m. and 6:00 p.m. For the rest of the day, they did cleaning chores and watched the animals.
At night, at least 10 of the dogs joined Asya under her blankets. Asya says, "they thought I could protect them." Though friends and family begged her to leave, she refused. She told them. "My place is here."
Soldiers invaded the shelter. Once, when two soldiers, "dressed like Terminators" marched toward the shelter, some dogs raced ahead to protect Asya. A Russian soldier raised his gun and shot Gina, her favorite, a glossy black dog with mismatched eyes, because she had been running fastest.
"Why are you shooting? They are good and kind, Serpinska screamed at him, her dog now lying dead.
"Well, why are they barking at me?" came his reply.
Some of the dogs, so scared from the chaos of the fighting, dug holes meters deep in the earth. Several of the dogs lost their lives during the bombing.
Then, a shell landed on a nearby private zoo, housing exotic animals. As flames engulfed the building, Serpinska watched in horror. The animals had been abandoned by the owner, so their zoo occupants had been left to die.
Asya and her team battled through the smoke and rescued the animals that they could, including peacocks and turtles.
She recalled that "only the lion got left behind." For five weeks, the brave crew went there under shelling and bullets to feed the lion, locked in a cage to which they had no key.
On one day, Russian soldiers placed a mine outside the cage. Asya began negotiations. To quote her, "We said to them, 'Here's some water in a bucket; here's some food. Please feed the lion."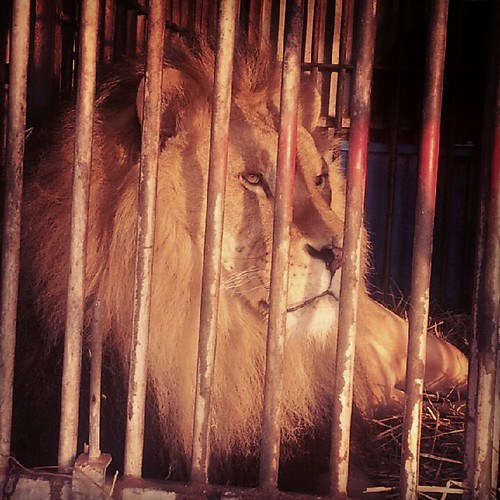 When the men didn't budge, she handed them to cartons of cigarettes. "Step back 10 meters and put them on the ground, then leave," said a soldier.
He grabbed the cigarettes and detonated the bomb. Serpinska says, "it was quite an explosion, but the lion remained safely alive in his cage. Asya fed him daily until Ukranian forces reclaimed the town in early April.
Now Hostumel has become quiet again. Homes remain deserted, with many burned or in ruins. As she drives through town, Serpinska becomes reduced to tears. However, she is rebuilding.
She says, "My parents were terrorized by the Soviets, and so were their parents before them. Our generation must resist them."'
This story, like so many coming from that country of tragedy, illustrates yet again the way in which some people become heroes and heroines just because they do what they feel must be done. Would we do as well?
Would we leave helpless creatures that we had adopted as part of our family, out of fear for our own lives? Perhaps. Fortunately, we have yet to face such a tragedy. I don't know about you, but when I read these stories, I am both saddened and overcome with gratitude that thus far, we are spared.
My hope remains that when confronted with such a devastating situation, we could find a way to do the best we can to provide for and protect those under our care. Meanwhile, for my part, I pray that we never have to live through such a horrible, traumatic, destructive situation.
May we remain whole and safe.