Here is an item that all of us are using, like it or not.  It's necessary in today's pandemic world.  These masks are quite appealing, and often cute or unusual, so check out the selection.  Consider selecting a couple of them for stocking stuffers this Christmas.
Zazzle's face masks can be purchased in three different materials:
1) 100% cotton in two layers
2) 100% polyester and optional 3-ply insert
3) A mask with two layers, the inside one being 96% cotton and the outer layer polyester.
These masks are washable and reusable.  When you order, if you choose the polyester, it has adult and kid sizes.  The 100% cotton masks are one size fits all, and the cotton and polyester comes in two sizes.
Please look at the picture of the mask on the Zazzle website and you will see how it looks as a mask. When I pull off the picture to put on my website, it will not give me a picture of the completed mask, but only the material that it is made from.
You can look at the specific mask on Zazzle and learn about the material, sizes, and any other special features.  Just select your design, then scroll down the page to learn the specific details of that mask.
These masks are cute, and serve as reminders that our cats can be a great help in dealing with lockdown and the isolation it creates.  If you have such a fur family member, know you are blessed with a sweet companion during your time at home.
Here are the specific masks I've chosen for you.  There are plenty more if you want to look at other designs on the website. Please note: The link to Zazzle that you would use to purchase this mask is the blue-highlighted product name.
1)  Black cat with yellow eyes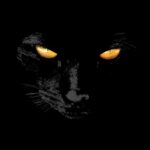 by Digital Solutions 2 U
Price: $12.95                                                                                                                                                                                                                                                                                                                                                                   
2)  Cat nose, grey cat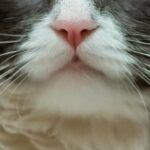 by KawaiiDayZoo
Price: $12.95
3) Cool Cats on Black Face Mask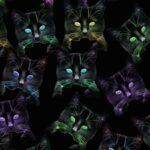 by Lindsey Art
Price: $12.95
4) Tribal Native Abstract Tabby Cat
by MargSeregelyi Photo
Price: $12.95
5) Cat Photo Cloth Face Mask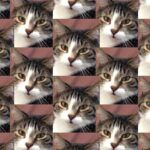 by EKirschThings
Price: $12.95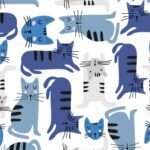 6) Doodle Funny Cat Pattern with Blue Theme
by BeYour Arts
Price: $12.95
7) Intellectual Tabby Cat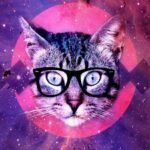 by The Great Cat
Price: $12.95
8) Orange Tabby Kitten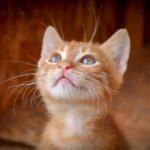 by The Great Cat
Price: $12.95
9) Cat Orchestra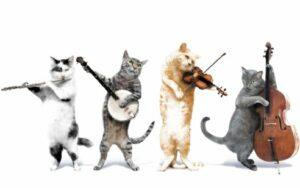 by Hearts_of_Texas
Price: $12.95
10) Leopard with Tropical Leaves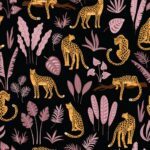 by Victorius 2
Price: $12.95
11) Siamese Cat, Pink Wine Adult Cloth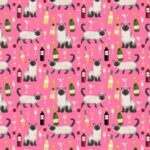 by Cat Club
Price: $12.95
12) Musical Kittens adult cloth mask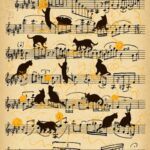 by fvo_italiandesign
Price: $12.95
There you have it, folks.  If you don't see one you like, click on the blue link on any one of them to be taken to Zazzle, where you can view the whole collection.  PLEASE NOTE:  A subscriber said she couldn't figure out how to order anything.  Just click on the blue highlighted name of the product, and you will be taken to Zazzle where you can purchase the mask or look over the whole collection.  Thanks for looking!