Have you looked for online veterinary services? In these unique times, when you are isolated from the world because of the lockdown practice, it might be hard to get a pet to the vet as often as needed. During such times, it is good to have an alternative in place if your pet needs veterinary care.
Now we have something called "telemedicine." If you need a way to get a quick assessment of your kitty's health or nutrition, or even to get a prescription, you may find online pet care to be a valuable option.
There are many sites online offering vet services. You can get questions answered and even order a prescription online. Some sites are free and some have a payment schedule, or they ask for a donation. It's hard to know which one to choose.
Here are some suggestions. First of all, if you have a regular vet, but just can't arrange a visit, perhaps he can recommend an online vet. After all, you want someone you can trust, and your vet would certainly offer a suggestion of someone he feels is trustworthy.
When you read articles online, ask yourself some questions. Does the author have veterinary experience and training? If not, did the article receive approval by a veterinary professional?
Is the article full of suggestions for home remedies and medical tips that don't involve asking a vet? Can you be sure this information is accurate? Be sure you trust your source.
If the information you receive sounds too good to be true, it probably is. Don't follow such advice until you can check out its accuracy.
What Is Telemedicine?
The World Health Organization defines telemedicine as "the delivery of various forms of health care services at a distance with the primary aim of improving health… Patient care is delivered through information technology, using mobile phones, computers, or other electronic devices."
Sometimes websites will offer other features besides licensed veterinarians. They may have helpful how-to articles, informative videos, or a live chat feature.
A couple of the articles I read mentioned Partners in Animal Health (PartnersAH). This site offers a good collection of reliable resources, both for veterinarians and for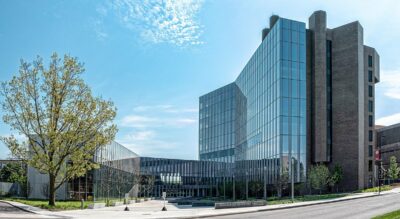 pet owners. Curating this collection are veterinary experts at the Cornell University College of Veterinary Medicine.
Established in 2005, their goal is to provide veterinarians and pet owners accessible material in both veterinary medicine and animal health.
Their materials are presented without a fee or subscription. This is possible through the sponsorship of the University's Department of Continuing Education. Articles published are accurate and reliable because they are all created by the faculty and staff at Cornell University College of Veterinary Medicine.
Here is a list of the best websites for veterinary advice, published by thesprucepets.com:
Partners in Animal Health (Cornell University; discussed already)
WSU Pet Health Topics: This site comes from the College of Veterinary Medicine at Washington State University. Information presented includes health care information from clipping claws to treating cancer.
ASPCA Pet Care: A good, informative site that covers everything from pet poisons and common health concerns to pet behavior and training.
Pet Poison Helpline: This is a poison center website. It can help you determine if your pet has been poisoned. For a fee, you can also call their helpline to get advice before visiting your vet.
Pets and Parasites: Here you can learn complete information about parasites and how they will affect your pet.
AVMA Pet Care Page: Consult this site for resources from the American Veterinary Medicine Association.
Dr. Sophia Yin: The website of this late renowned veterinary behaviorist is still available for you, and contains amazing resources on animal behavior.
AAHA for Pet Owners: For accurate and reliable information, visit the American Animal Hospital Association's pet owner page.
Veterinary Partner: This site, valued highly by vets, is affiliated with VIN.com, a site used by vets to exchange ideas, do research, and find continuing education sessions. The site has a great deal of valuable information.
Onlinemedicalcare.org has selected online vets in what it calls its top five online services. Here they are:
1. Best for Most-Expansive Online Options: vetlive.com Here you can get reasonably-priced access to vets 24/7 from around the world. Their main goal is to provide pet owners with a way to get quick feedback from a licensed vet without having to make an office visit.
All vets on the platform are licensed and experienced. Moreover, the service's founding vets are on-call 90% of the time.
To use this service, you simply create an account and ask your question. You will be connected with an experienced, licensed vet within minutes, and you can have a live chat. Though sophisticated medical tests cannot be administered online, the vet can help you resolve many common pet issues. If the vet can't answer your question, your chat is free.
2. Best vet online for quick advice: PetCoach.co Again, this site is available 24/7. It is built around a set of forums which allow you to obtain free non-vet advice on various issues, either to do with health, behavior, or just general issues. If you need to speak with a vet, fill out a questionnaire and then go to a chat room.
A nice feature of this site is that you can ask about behavior, choosing a breed, grooming, training, and health issues.
You have three primary ways to interact with PetCoach.co. You can go to the forums to have discussions with non-vet members, download an app on your phone that will allow you live chat with a vet, or you can log in through the site.
As an added bonus, PetCoach accepts most major types of pet insurance.
3. Best Online Vet for Bay Area and New York City: YourFuzzy.com Though most of this site's services work anywhere, their in-home vet check-ups are available only in San Francisco and New York City.
YourFuzzy offers health and behavioral support, products, and check-ups for your pet. Once you sign up, you get unlimited access to vets or technicians within office hours.
Contact can be made through the site or an app, and once you are signed up, pet med prescriptions can be refilled and delivered to your door. In-home, office, or other convenient location can be the location where check-ups with a vet can be scheduled.
4. Best Online Vet for Scandinavia and the UK: FirstVet.com Services similar to YourFuzzy are offered by FirstVet, within the countries of Sweden, Norway, Finland, Denmark, and the UK. Low-cost consultations are offered that can be used to solve a variety of pet ailments. Prescriptions can be prescribed in some cases.
FirstVet can also refer you to a specialist in your area, if necessary.
For FirstVet, you sign up for an account and provide a pet profile that will be added during your consultations. Before your consultation, you can send a description and photos of your problem for the vet to review. Then he will meet with you in a chat room or for a video chat.
5. Best Online Pet Pharmacy: Chewy.com Chewy is a pet-centered megastore,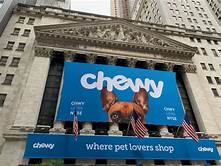 and the only one like it online. They carry more than 1,000 brands of pet products, and can help you select the best one for your pet 24/7.
Chewy also has a pet pharmacy which allows you to enter your pet and vet information, then receive your pet's prescription in just a day or two. Every purchase over $49 receives free shipping.
Besides being a large ecommerce site, the site is open for your orders 24/7 with the added advantage of the online pharmacy.
Check Out This Book
Now I'm offering an added bonus. For those of you who live in a really remote area or who don't have access to online sites on a regular basis, you can order this book to learn how to solve many of your pet's problems. This book is a recommendation from my friend, Sandra Murphey, cat enthusiast and writer.
If you would like a great reference dealing with many pet problems, get a copy of this book, which is available through Amazon. I offer it here if you'd like to order one. Please note that I will receive a very small commission from Amazon if you purchase a copy. I offer it for your convenience.
Secrets of a Vet Tech: The Guide to Low Cost Pet Care when the Cupboard Is Bare
by J.C. Farris, author
CreateSpace Independent Publishing Platform
Price:  $7.50 (paperback)
Prime
Here are the references I used for this post:
thesprucepets.com/top-websites-for-veterinary-advice-1118659
onlinemedicalcare.org/best-online-pet-care-veterinarian-services